12 Rules to Live By
One of Dr. Jordan B. Peterson's "stickiest" messages is simple…
"… each individual has ultimate responsibility to bear; that if one wants to live a full life, one first sets one's own house in order; and only then can one sensibly aim to take on bigger responsibilities."
Or, in other words, clean your room.
Another?
A new twist on old adage… "Life is suffering… so pursue what's meaningful, not expedient."
His practical, down-to-earth wisdom resonates with millennials specifically. (Helicopter parents, P.C. culture, and participation trophies obscured the grim realities of the world — now many Mills are starving for someone to tell them the truth. To give them attainable personal responsibilities. To dare them to be dangerous.)
But, of course, you can't please everyone.
Some of his more controversial views aren't always in line with the mainstream media's narrative.
So, rather than reach for understanding, their first instinct, sadly, is to snub him.
Whether it's via an interview with Cathy Newman of Channel 4, whose final edit was skewed deliberately to confuse viewers of his opinions.
Or whether it's Canada's Globe and Mail dismissing Peterson as "just another angry white guy."
Unfortunately (for them), they still don't get it.
The more the Establishment media tries to stamp out and scoff at ideas they clearly don't have any interest in understanding, the closer people will lean in. His popularity has everything to do with the rabid irrationality of his opposition.
And, instead of an enemy, worthy of their scorn, lots of people find an authentic, honest, rational, serious thinker — one who wants little more than to understand and be understood.
Life is, indeed, hard. Suffering is inevitable.
And, Peterson's message is the suffering isn't going to go away.
But it can get more bearable if you pay heed to his 12 Rules For Life from his brand new book of the same name…
1. Stand up straight with your shoulders back.
2. Treat yourself like someone you are responsible for helping.
3. Make friends with people who want the best for you.
4. Compare yourself to who you were yesterday, not to who someone else is today.
5. Do not let your children do anything that makes you dislike them.
6. Set your house in perfect order before you criticize the world.
7. Pursue what is meaningful (not what is expedient)
8. Tell the truth — or at least don't lie
9. Assume that the person you are listening to might know something you don't.
10. Be precise in your speech.
11. Do not bother children when they are skateboarding
12. Pet a cat when you encounter one in the street
To elaborate on these rules, we invite David Gornoski of FEE to talk about his recent interview with the professor…
And offer up a few more bits of wisdom.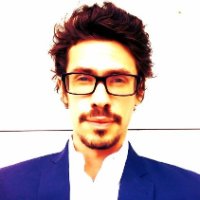 Chris Campbell Roving Reporter, Laissez Faire Today Editor
Some people collect stamps. Some people collect clocks. Others collect seashells. Chris Campbell collects awesome (and often weird) experiences. And then he writes about them.
Sometimes these stories end up in his free daily e-letter, Laissez Faire Today.
Other times they're far too inappropriate for print. And he wouldn't dare tell you about them. (Maybe if you ask nicely.)
He drinks coffee. He takes pictures with his camera. He writes ideas in a little notebook that he usually keeps in his pocket (though he currently thinks he might've forgotten said notebook in Bangkok). And he does yoga. But not always all at the same time.
Chris also wants to let you know that he's a card-carrying medical tourist. And he tells people that Laissez Faire Today is worth reading every single day. It's (probably) true.
Has pen and camera. Will travel.