3 Timeless Phrases for 2018
Inspired by the Stoics of age and the many thoughtful words of author Ryan Holiday and blogger Maria Popova (of Brain Pickings fame)…
My actions, I intend, will be defined not by flimsy goals, but time-tested wisdom.
All in the form of three simple, yet powerful, phrases…
Let's begin.
1. Memento Mori: "Remember That You Have to Die"
"Death is our friend," Rilke wrote, "precisely because it brings us into absolute and passionate presence with all that is here, that is natural, that is love."
Death is the ultimate moment-giver. Days pass by in fast-forward until the "wake up calls." Until one is forced to face the existentials.
Then, in those moments, when our impermanence becomes undeniable, every moment — past, present and future — rushes in all at once.
The "trick," I suppose, is never letting death let you forget he sweeps.
"Memento mori"…
Remember that you will have to die.
Marcus Aurelius, in his Meditations, wrote, "You could leave life right now. Let that determine what you do and say and think."
And in this awareness, says Aurelius, you'll always be led to what you need to do — and it'll always be to do the right thing. Even when tired, cold and hungry. Because little else matters.
Life is fleeting.
Live as if this isn't true and risk not only a regret-soaked deathbed — but risk also spending a life perpetually blindsided by the harsher tones of reality.
Remember it, befriend it, bask in it, let it seep deep into your bone marrow…
And, realize that every day, every hour, every minute, even the gaps between every second, is an opportunity to do what needs done…
To do the right thing.
2. Amor Fati: "A Love of Fate"
Furthermore…
"Not merely bear what is necessary," said Nietzsche, "still less conceal it… but love it."
It's a radical idea.
Don't just embrace the end, the BIG one — embrace every beginning and every end. On equal terms. Embrace every happening, desirable or "deplorable." And, LOVE it. Because it is yours. Because it is nobody else's to bear. Because it is the grindstone and you are the sword.
It's in those teeth-clenched, white-knuckled times, after all, the days when you can't even do anything mundane — push a shopping cart, fill your car up with gas, cook dinner, cut the grass — without wanting to scream, cry and give up…
They do not feel like it.
But those are the days that parlay the magnificent. They are the pressure that poops the diamond. The grit and discomfort that creates the pearl.
Nietzsche wrote:
"Examine the lives of the best and most fruitful people and peoples and ask yourselves whether a tree that is supposed to grow to a proud height can dispense with bad weather and storms; whether misfortune and external resistance, some kinds of hatred, jealousy, stubbornness, mistrust, hardness, avarice, and violence do not belong among the favorableconditions without which any great growth even of virtue is scarcely possible."
As F. Scott Fitzgerald wrote in a letter to a young writer, perhaps trying to befuddle his young pupil into submission, "Nothing any good isn't hard."
3

. Fiat Lux: "Let There Be Light"

At a quick skim of the two previous phrases, one might get an anxious and wholly misguided urge to jump to one single, and overly simplistic, conclusion.

To put on, say, a warrior mask and let life make one hard and invulnerable.
To assume one must become stronger than life itself with the knowledge that, indeed, death inevitably knocks.

That one, perhaps, should be more like Bukowski:
there's a bluebird in my heart that
wants to get out

but I'm too tough for him,

I say,

stay down, do you want to mess
me up?

you want to screw up the
works?
But that would defeat the purpose. And, worse, it would be disingenuous.
None of this implies you should act, or try to convince yourself you're not afraid… intimidated… daunted… horrified by what's potentially up ahead…
Quite the contrary.
Embrace your vulnerabilities. Wear them as your armor, too. The chinks can be an enormous source of strength and, more importantly, humility.
The Great Work is in figuring out who you are. And, a big part of that process is figuring out who you are not.
Accept your mind thinks things it shouldn't think and you'll see that you are not your thoughts.
Accept your body abhors things it should subsume and envelops things it shouldn't consume and see you are not your body.
Accept that, deep down, your soul trembles at mental entities, scenarios and imaginations so terribly dark and twisted the natural thing, the decent thing, the SANE thing to do is avoid them at all costs.
And see that those trembles are not you still. And embrace them, too.
It will feel unnatural to embrace such unembraceable things. Be unnatural. Let your eye twitch. Let that strange impulse reveal itself completely. See where that forbidden quirk takes you for a moment. And then, another one.
Go deeper until you hit the root.
And, then, when it begins to feel to be too much, stay where you are. Don't move. Look at it.
And don't flinch.
Because only by seeing the dark for what it is and not what you think (or fear) it is…
Only then can you let there be light.
Only then can you know what you need to do. And what you NEED to do will always be the right thing.
Because life is short, frantic and fleeting. The soul is long, peaceful and remembers everything.
And, little else matters after all.
So…
I bid you farewell, 2017…
And good [expletive deleted] riddance.
Onward and upward,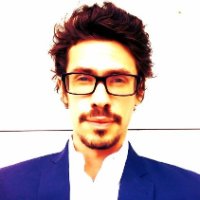 Chris Campbell Roving Reporter, Laissez Faire Today Editor
Some people collect stamps. Some people collect clocks. Others collect seashells. Chris Campbell collects awesome (and often weird) experiences. And then he writes about them.
Sometimes these stories end up in his free daily e-letter, Laissez Faire Today.
Other times they're far too inappropriate for print. And he wouldn't dare tell you about them. (Maybe if you ask nicely.)
He drinks coffee. He takes pictures with his camera. He writes ideas in a little notebook that he usually keeps in his pocket (though he currently thinks he might've forgotten said notebook in Bangkok). And he does yoga. But not always all at the same time.
Chris also wants to let you know that he's a card-carrying medical tourist. And he tells people that Laissez Faire Today is worth reading every single day. It's (probably) true.
Has pen and camera. Will travel.