How to Consistently Pull In 5-figures A Month From Home
In August 2001, I was making $3,100 a month from teaching art classes part time and struggling to build a network marketing program. 
By December 2001, I was consistently pulling in 5-figures monthly from home.
How?
Simple.
I focused on 2 things…
#1: I leveraged a big ticket program back then that paid me an average of $3,500 per sale.
FYI – You don't need many sales per month @ $3,500 a pop to make some serious dough!
And now, with this big ticket opportunity, we can earn even more than that per sale.
#2: I ran ads that funneled people to an automated sales presentation that did the telling and selling for me so I didn't have to say much except ask the most important question of all, and that was:
"Are you ready to get started?"
Out of every 14 or so people that listened to the entire 40 minute info-call (we didn't have webinars back then), I'd have at least 1 sign up within 24 hours. 
That meant a sale ranging from the low end of $500 to the average of $3,500.
Paid in cash or check, directly to me by overnight courier (i.e., FedEx or UPS).
BOOM!
Simple. Efficient. Effective.
A true "wash-rinse-repeat" process.
* No experience required.
* No selling required. 
* No complicated set up. 
* No confusing MLM comp plan. 
It was as simple as… 

Since you're taking a look at the two cash-flow programs I shared with you, starting with Fearless Momma (a program created by my friend Tammy to not only give you marketing "know how", but also pay you $250 commissions)…
My question to you is…
Are you ready to take full advantage of our big ticket back-end offer (Six Figure Empire) and dramatically increase your earning potential on every front-end Fearless Momma sale that you make (without any additional work)?
If you answered yes, then now is the time for you to get the full details on how the FM / SFE can go to work for you.
==> Click here to watch my 12-minute overview…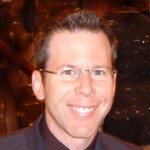 Brad Weinman Chief Research Analyst, M4 Insider
Brad is also the Co-Founder of M4 Research and Editor of The Renegade Money Guide™.