7 Expired Investment Ideas…
Over the weekend, my team and I published our first major work of current investment analysis, which is available for free to the general public.
Considering the market carnage of late 2018, this seems prudent and timely.
Our idea was that failed investment ideas are fairly obvious to all, but ideas that worked in the past—especially those that delivered in spades—may pose a serious threat in the future that isn't so obvious.
Why?
Times change. So do markets. Sometimes once-great investment ideas expire—and if you leave them in your portfolio too long, they can turn toxic.
Which ones are toxic today?
The details are in the report, but to give you a quick overview, the seven areas I think all investors should be very wary of are:
Tomahawk Tweets: Investing based on tweets from the White House.
The Great 2018 Marijuana Mania: Weed is becoming a legitimate business—but that doesn't mean pot stocks will be winners this year.
Editor's Not

e
: This is the only item of contention on Lobo's list that the team here isn't in instant-agreement about, without any further context.
But, admittedly, in his full report, Lobo does basically say that, yes, the industry itself is poised to create a lot of new wealth; however, that rising tide will also wash away a lot of the smaller, non-profitable companies that are only still currently hanging on because of their access to investment-capital.
But, eventually, that will dry up and the small companies will be bought out and consolidated or crash up against the rocks when the Mary Jane tide starts to get closer to a shore we'll just call sustained profits. This is why Barry is in the middle of creating The Cannabis Investor's Toolkit.
Available to M4 Insider members by the end of January 2019, this will be a complete in-depth guide that will INCLUDE all the key resources, contacts and credible research outlets you need to become your own best profiteer in an industry that certainly isn't going away, but will only keep growing from here. Yup, only the best will survive.
The Short Volatility Crisis: There was a way to profit on Wall Street's record bull keeping volatility down. That trade is done.
The Continuing Yield Hunt: Seeking yield in a low-yield environment has pushed many investors into becoming speculators without realizing it. That's very dangerous.
The Crypto Crypt: I'm not anti-blockchain. But as with the dot-com bubble, while the technology is real, most of the offerings will be duds.
(Lazy) Passive Investing: It's dangerous to put all your eggs in an ETF basket and think that doing so mitigates risk through diversification.
Editor's Note
: We think that the top note, via
The Simple Path to Wealth
post, nicely echoes the above caution about focusing on
passive investing
.
Leveraged ETFs: This puts the ETF risk on steroids.
Our free special report explains each of these expired investment ideas: what it was, why it worked, why may not work going forward, and what to do if you're exposed.
Even folks who don't agree with me on some of these investments could benefit from rethinking the risks attached to the others.
I strongly encourage all investors to download my free report and inform themselves about these potentially toxic assets.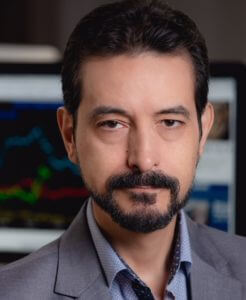 Lobo Tiggre Founder & Editor of The Independent Speculator
Lobo (aka Louis James) is a long-time protégé of of legendary resource / mining speculator Doug Casey. Lobo's contacts and boots-on-the-ground experience is, of course, in that sector.
But, through his Independent Speculator newsletter, you'll get actionable ideas throughout any sector, any market, in any country that is ripe for a potential 5x, 10x, and even 20x or more on your money.