A favorite investment of the British royal family
Over the past decade, we've explored a lot of nooks and crannies of the investment universe.
Today, I want to revisit an asset class that most people never consider (most don't even think of it as an "investment") and give you a few ways you can profit from it.
What's so special about it?
Well, not only is it completely uncorrelated to the stock market, to property values, to gold and other commodities… but it hasn't had a single losing year in over 60 years – 60 years!
In fact, it's seen an average yearly gain of 9.4% since 1954 and the value has actually risen approximately 10% per year over that time period.
Business moguls Warren Buffet and Bill Gross are both major investors in the sector.
And, even though this particular asset class is a favorite of the British royal family – their interest and initial investment in it dates back to 1914 – it's got a reputation for being the butt of jokes and is ridiculed as a hobby for nerds.
Now, I have absolutely no idea how many people are brave enough to openly admit that they're a philatelist (aka, a stamp collector)…
…but the fact remains that collectible postage stamps have been one of the most amazing asset classes to invest in over the long-term, and especially over the last few years since the recession began.
Yup, stamps…those pretty little pieces of paper that you stuck in albums when you were a kid.
Well, maybe not quite the same thing, because what I'm talking about here are RARE, collectible, investment-grade stamps.
You can't just go to your local post office to buy these puppies. You have to seek them out… and know what you're doing.
But no worries, 'cause I've already done the homework for our M4 Insider members: http://m4insider.com
Once we re-open for new members, you also can easily get started assembling an investment in collectible stamps that promises to reward you handsomely for many years ahead.
In my report, Stamp of Approval, I cover the basics of rare, investment-grade stamps as an asset class, then reveal our trusted and long-time listed vendor of choice.
If that sounds like an appealing area of knowledge you'd like to save time in getting inside your noggin, be sure to click on the link above and add yourself to our notification list.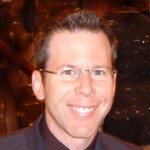 Brad Weinman Chief Research Analyst, M4 Insider
Brad is also the Co-Founder of M4 Research and Editor of The Renegade Money Guide™.