Automate Your Savings
To automate your savings means to find ways to use technology  to move money from where you normally spent it… to… where you sorta can't or shouldn't.
I'll be the first one to admit that the act of saving money is a pretty boring activity… about as exciting as watching paint dry, right?
Of course, some people don't save because they're living paycheck-to-paycheck, however, many others know they should save, but aren't.
Some of us just need a little extra motivation to stash our cash… and that's what the free money-saving app I cover in my video below can do for you.
Unlike other financial apps (such as this one and this one – both M4-reviewed and endorsed) that automatically invest in the markets for you, this app simply makes it easier for you to save responsibly.
In a nutshell, it gamifies savings and makes it fun to save through taking tiny actions on a regular basis as you go about your daily routine.
For example, if you buy a latte every morning on your way to work, the app will automatically round up the price to the nearest dollar and stick the spare change in a savings account.
Or, you can set up rules so that if you come in under budget for something like your monthly food expenses at Trader Joes, the app can put the balance into an emergency or vacation fund.
Check out my 6-minute walk thru video to learn more… [ M4i Members Only ]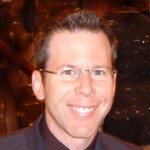 Brad Weinman Chief Research Analyst, M4 Insider
Brad is also the Co-Founder of M4 Research and Editor of The Renegade Money Guide™.
Editor's Note
: The above links are accessible when you have a paid-up membership to M4 Insider. M4i is our almost decade-long running
wealth-building club
which delivers highly-vetted 'Off-Wall-Street' money resources — endorsed people, ideas, and programs outside the mainstream to help you Make, Manage and Multiply your Money in unique and uncommon ways.
As a member, you'll gain access to the most cutting-edge active & passive money-growing vehicles and strategies as we uncover them.
To learn how 1%-ers grow their money, among some interesting facts about M4 Insider, check our our Freedom Letter….