New Way to Earn Automated Crypto Profits (Even in This Bear Market)
Editor's Note
: This is the
intro / preface
to a new thoroughly-vetted, tested and now M4 Insider-endorsed investment vehicle. One that is now listed inside our
Money >> Multiply listings
inside the M4i member's area.
This was written, for members, on 3-30-18.
If you've been paying attention to the crypto markets lately, you already know the current downturn isn't fun, especially for anyone who bought bitcoin anywhere above the $10k range.
However, we've seen this kinda scenario play out before, only to see prices rebound even further.
Last July we saw a similar downturn. It looked like the sky was falling.
Then we watched bitcoin go on an amazing bull run all the way up to $20k before the recent January correction.
Consider this…
Just 2 years ago, 1 bitcoin was worth $377.
1 year ago, 1 bitcoin was worth $1,100.
So, in the grand scheme of things, this 'fire sale' is a GREAT opportunity to snap up bitcoin and other cryptos at a massive discount.
Lately, we've researched a TON of crypto-related opportunities. Many of the ones we quickly weeded out were either blatant scams or ponzi schemes.
Others offer cloud mining services where you lend a third-party company your bitcoin. In exchange, they promise to pay you (hopefully) a daily profit over a sustained period of time.
The challenge with crypto mining contracts though is that it can sometimes take 8 to 9 months or longer just to break even, let alone turn a profit.
Plus, as we've seen recently, if something happens to the company, you're screwed.
So, imagine keeping 100% control over your bitcoin at all times in your own exchange AND still growing it on autopilot.
That's what our latest addition allows you to do…
After two and a half months of testing, I'm finally ready to introduce you to a vendor that checks all the boxes for many of the things I look for in a crypto IV.
I look for platforms that are simple to use (so you don't need to have a PhD or be really technical to understand), and passive, so it takes as little time as possible.
The vendor you're going to learn about is a software company that creates automated crypto trading robots (bots). These bots are designed to help you accumulate the most popular cryptos, such as Ethereum, Ripple, etc. at cheaper prices, then sell them automatically for you as soon as prices rebound.
I've been personally using these bots to build my bitcoin and altcoin positions in the market. What's cool is I already had many of these same coins in my existing portfolio that I plan to hold for the long-term.
The bots are increasing my positions for these coins, and ultimately growing my bitcoin as it closes out trades in profit, which makes it much more powerful than sticking with the common buy and hold strategy.
Another thing that's VERY important in this volatile regulatory climate is that the company who licenses these bots has gone above and beyond the call of duty to stay compliant in all countries, including the U.S. and Canada.
But, if anything were to happen to the company for any reason, you'll never have your bitcoin locked up – it's in your possession at all times.
So far, my bots have profitably executed 316 trades out of 391 total trades for me. All winning trades are closing at a 1% to 3% profit, sometimes even more.

But more importantly:
I'm in complete control of my bitcoin and altcoins at all times

I can stop the bots at any time and access my funds

I can see exactly what coins my bot is trading 24/7 (100% transparency)

I can change what coins my bots choose or pick my own favorites

I can let them run on autopilot or pause trading at any time at my discretion

The bots are considered a software product, not a security or investment
To learn more..
Read my full review (M4 Insider Members-only)  |  Activate Your  Membership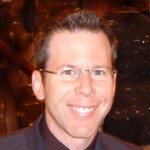 Brad Weinman Chief Research Analyst, M4 Insider
Brad is also the Co-Founder of M4 Research and Editor of The Renegade Money Guide™.