Big Ticket Cash-Flow
Editor's Note
:  This is the preface, the lead-in, to the newly-vetted opportunity we added to M4 Insider in June 2018. We also previewed it via Money Monday
issue #56
and via this
special issue
.
If you're already a paid M4i member, I encourage you to read the post below, word-for-word, BEFORE heading to Brad's video review…
I've lost count of how many times over the years we've had members tell us they'd love to get involved in a specific IV (Investment Vehicle) we've endorsed, but can't afford to.
Of course, this problem isn't unique to just our members, Barry. After all, money is one of the biggest obstacles for most people in their journey to living a rich, freedom-filled lifestyle.
Weak cash-flow can hold you back from making giant leaps forward in getting out of debt, escaping the rat race, and creating multiple streams of passive investment income.
The fastest way to get ahead and increase your cash-flow — outside of working more hours at a job or getting a second job — is by starting a part-time business on the side. Preferably an internet-based business.
And, the fastest way I know of for people with no prior online marketing experience to go from zero to six figures in the shortest amount of time is by promoting big ticket affiliate programs.
If you saw our latest YouTube video Barry and I did about how to make $500 to $1,000 automated commissions with big ticket affiliate programs, then you've already gotten a small taste of their potential for creating day-job-quitting level income online.
Imagine what it would feel like to receive 100% instant commission payments on a daily basis while you're out at the gym, at the movies, shopping, on vacation, or even while you're sleeping.
Making money on autopilot while you're off doing something else may seem like a pipedream IF you've never experienced it before.
---
But, it's been a reality for me for the past 18 years (Barry too)… and let me tell ya, it never gets old!
It's all about being able to set up automated systems that run for you whether you're there or not.
After researching, reviewing and testing just about every type of online business opportunity on the planet for almost two decades now, there are very, very few out there that truly impress me these days.
Most are complete duds or are way too complicated for the average person to ever see any success with.
By the way, when it comes to business opportunities, here's the general criteria I look for:
It has to be lucrative
It has to have mass appeal
It has to be fun
It has to be affordable
It has to be available worldwide
It has to be at least 2 – 3 years old
It has to be run by trustworthy people
And it has to be simple
---
The proven money-maker I'm gonna share with you today not only checked all the above boxes (and then some), but it impressed me so much so that I decided to take a personal position and join it with my own money.
But, before I send you off to watch the brand spankin' new review video I recorded for you, I want you to understand WHY it's a good idea to promote big ticket programs and products in the 'make money online' niche…
In a recent harris poll, 72% of all American households expressed an interest in starting a home-based business.
There are over 5 million google searches every month just for the keyword phrase: how to make money.
Think about that – 5 million searches every month.
The majority of these people are looking for something simple they can do in their spare time.
More importantly, they're looking for something that will allow them to make extra money without sacrificing their family time or existing work schedules.
The big ticket program we just added to the 'Make' section was designed for busy people with a job or family obligations.
The digital education products that are tied to this business will give you the knowledge and skill sets to succeed in any business.
It's perfect for newbies. Plus, you can get started for as little as $25 one-time + a $5 admin fee. So, it can work for you even if you're on a shoestring budget.
And, for those who qualify, we're gonna throw in a few exclusive bonuses, including personal one-on-one time with Barry and myself to help you jump-start your business and cash-flow — this is something we've never offered before.
So, if you'd like to 'fast track' your way to a cash-rich, stay-at-home entrepreneur lifestyle, click here and get all the details… [M4i members-only]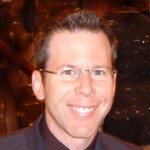 Brad Weinman Chief Research Analyst, M4 Insider
Brad is also the Co-Founder of M4 Research and Editor of The Renegade Money Guide™.
Not a member? Join us here: