Bitcoin to $100,000 in 24 months
"Iran Tensions Put Bitcoin in the Spotlight," an article in Forbes this week reads.
If there was any doubt bitcoin acts as a safe haven asset, dispel thee!
Subsequently drooping down a hair below $8,000 immediately following Trump's comments pointing to de-escalation.
If you don't believe in coincidences, this isn't a good time to start.
Time and again, we've been shown:
Bitcoin is the go-to chaos investment.
Unlike the stock market, it doesn't falter in the face of economic instability — it thrives.
It doesn't break, it bends. And then it grows taller and stronger.
In a world where chaos is the natural order…
This is one reason a $100,000 bitcoin is not entirely out of the realm of possibility within the next 24 months.
Here, we'll outline the three other reasons, according to the pundits, that we find most compelling.
1] Utility.
Anyone who claims bitcoin doesn't have any utility hasn't yet understood the impact of a virtually borderless Internet…
And what an "Internet of Money" means in a world still flush full of borders.
124,946 bitcoin were just moved this week in one transaction.
That's about $1,100,000,000.
This was all transferred for an $80 fee.
With gold, of course, this would have cost millions.
With fiat, it would've taken several days. It would've also been subject to a hundred questions and scrutinizing eyeballs.
With bitcoin, the transaction was clear within minutes.
No middle-man.
2] The Halving
Bitcoin is programmed to cut its miner reward in half every four years.
It does so by raising the difficulty to acquire new coins.
As you know, its supply is finite.
Only 21 million coins will be mined.
Currently, over 18 million have been mined — roughly 85%.
The next halving will take place May 10, 2020.
Historically, we've seen a price expansion following every halving.
Some pundits say the halving is already priced in.
Jason Williams, for example, co-founder of Morgan Creek Digital calls it a "non-event" for Bitcoin.
Fundstrat co-founder Tom Lee, however, says nay.
"For 2020," he wrote in a report to his clients, "we see several positive convergences that enhance the use case and also the economic model for crypto and Bitcoin — thus, we believe Bitcoin and crypto total return should exceed that of 2019.
"In other words," Lee writes, "we see strong probability that Bitcoin gains >100% in 2020."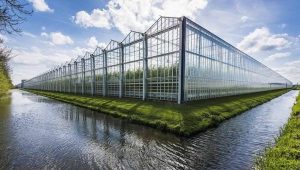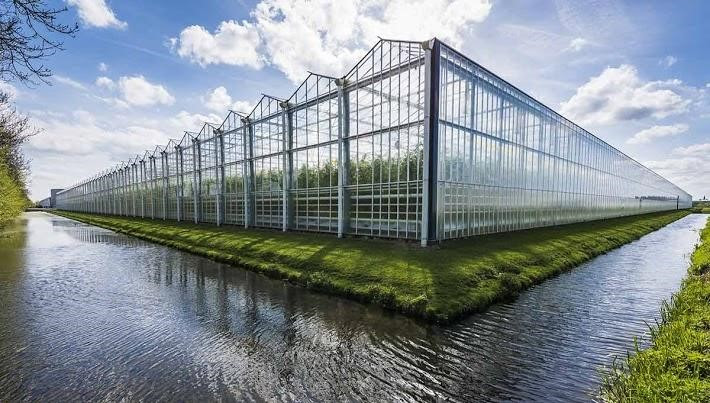 THIS Marijuana Super-Greenhouse Is About To Change the Weed Market
[from our friends at Choose Yourself Media] "Located just 25 miles from Cleveland… is a super-greenhouse unlike anything we've ever seen. Listed at over 1.4 million square feet (equivalent to 9 full-sized Costco warehouses), this marijuana grow house is capable of producing over 341,000 pounds of weed a year!
And on June 30th, it comes online and could turn one tiny 60-cent marijuana company into the dominant player in the white-hot weed market. This is a fast-moving story…"
3] Bitcoin doesn't have to succeed. Fiat just needs to fail.
According to a study of 775 fiat currencies, there's no historical precedence for fiat currency succeeding in holding its value.
In fact, the average lifespan for a fiat currency is 27 years.
In this case, bitcoin doesn't need to do anything — fiat currencies just need to do what they've always done… fail.
Couple that with the slow-creep of institutional interest (futures, ETFs, etc.) and you have on-ramps for trillions of dollars into a relatively tiny market.
According to Trace Mayer, it's akin to "connecting a major metropolis's water system (US$90.4T and US$2 quadrillion) via a nanoscopic shunt to a tiny blueberry ($150B) that is infinitely expandable."
Faith in the dollar system is universal.
Imagine what any loss of faith could do to safe haven assets in a market that's been inflated beyond imagination.
Visual Capitalist gives us an idea:
$73T value in global stock markets
$127T in money (coins, notes, checking, savings)
$215T in debt (and growing)
$217T global real estate
$1.2Q+ in derivatives
and more
(Q = quadrillion = 1,000,000,000,000,000)
With a loss of faith also follows a reimagining of a new, and entirely different, system.
One which excludes the things which make this system open to corruption.
End fractional reserve banking
End government induced boom and bust cycles
End bail-ins by elites
End forced high time preference
End government abuse and confiscation through inflation
Bitcoin has done more to spread the ideas of Austrian economics to the world than anything.
And the best part?
"It may fail," says Nassim Nicholas Taleb, "but we now know how to do it."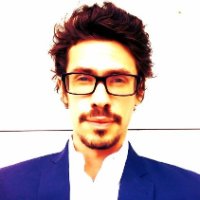 Chris Campbell Roving Reporter, Laissez Faire Today Editor
Some people collect stamps. Some people collect clocks. Others collect seashells. Chris Campbell collects awesome (and often weird) experiences. And then he writes about them.
Sometimes these stories end up in his free daily e-letter, Laissez Faire Today.
Other times they're far too inappropriate for print. And he wouldn't dare tell you about them. (Maybe if you ask nicely.)
He drinks coffee. He takes pictures with his camera. He writes ideas in a little notebook that he usually keeps in his pocket (though he currently thinks he might've forgotten said notebook in Bangkok). And he does yoga. But not always all at the same time.
Chris also wants to let you know that he's a card-carrying medical tourist. And he tells people that Laissez Faire Today is worth reading every single day. It's (probably) true.
Has pen and camera. Will travel.
Editor's Note
:  Last summer (June 21st 2019 to be specific), Barry published a M4 Insider members-only bulletin titled
Money 3.0.
It in, he gave a quick reminder about how anybody sticking hard and fast to old-guard financial systems are finding it harder and harder to stay stuck in the past.
We are now at the point where our traditional exchanges, and avenues for transacting sales & payments, will have to innovate and integrate… or eventually die.
In his bulletin, Barry also shared the link to his go-to all-inclusive crypto-investment & banking app. In it, you can buy and instantly exchange over 50 major fiat currencies (including USD, EUR, GBP, CAD, CNY, MXN, etc) and over 70 cryptocurrencies (including BTC, BCH, ETH and LTC).
In our forthcoming 2020 Winter Bulletin (to be published the last week of January), Barry will be giving an update about this vendor, and some of the newest unique features it has that will allow you to fully leverage and piggy-back profit from cryptocurrency technology.
Be sure to get on our Wait / Notification List here….