Blockchain vs Crypto
Editor's Note:
 The Q&A below is from the
1-27-19
Early Investing
Mailbag. Each week, co-founders Adam Sharp & Andy Gordon answer questions they think will help their subscribers learn about investing in pre-IPO startups and cryptocurrencies.
If you have any questions, please email them. Just remember, they can answer only your general questions for information and strategy.  They can't offer personal advice.
Q: At Davos this week, it was suggested that blockchain tech is more important than cryptocurrencies like bitcoin. Why is there such a disconnect between the people who believe in crypto and the people who believe in blockchain but not crypto?
A: Let's start by understanding what Davos is. Davos, Switzerland, is the home of the World Economic Forum – that annual event where the most powerful (and pompous) bankers, politicians, billionaires and economists meet to discuss the world economy.
Crypto and blockchain were hot topics at Davos last year, but they're not getting nearly that amount of attention this year.
Even with crypto's relatively low profile at this year's event, we've heard some interesting comments on it so far.
CNBC interviewed JPMorgan Chase CEO Jamie Dimon at Davos and asked if he felt any "satisfaction" that bitcoin had fallen 80% from its all-time high. Dimon had previously called bitcoin a "fraud," but explained that his bank is still focused on the underlying blockchain technology (and still ignoring cryptocurrency). Here's how CNBC reported his comments:
"Blockchain is a real technology – it's just a database we can all access that's kept up to date," Dimon told CNBC's Squawk Box.

JPMorgan is using the technology, which gets rid of the need for a third party intermediary by creating a permanent, open record of all transactions on a network. Buyers and sellers can interact directly and have their exchange recorded on a what's known as a "distributed," or blockchain ledger.

In October 2017, JPMorgan Chase announced a blockchain-based system that will "significantly reduce" the number of parties needed to verify global payments, reducing transaction times "from weeks to hours." [The] Royal Bank of Canada and Australia and New Zealand Banking Group are among the bank's partners in the project.
The potential benefits of applying blockchain tech to banks are tremendous. It offers banks the ability to settle transactions more efficiently, securely and quickly.
JPMorgan (and many others at Davos) clearly believe in the power of blockchain technology, but not in cryptocurrency itself.
To me, it's clear why most establishment players don't like bitcoin and other cryptocurrencies. These new decentralized forms of money threaten the core of the fiat money system. And the power of bankers and politicians is derived from this very system.
Bitcoin is the first alternative monetary system to catch on in centuries. It is sound money, meaning you can't create more of it out of thin air (unlike fiat money). So of course the establishment doesn't like it.
An old quote sums this situation up well:
"It is difficult to get a man to understand something when his salary depends upon his not understanding it."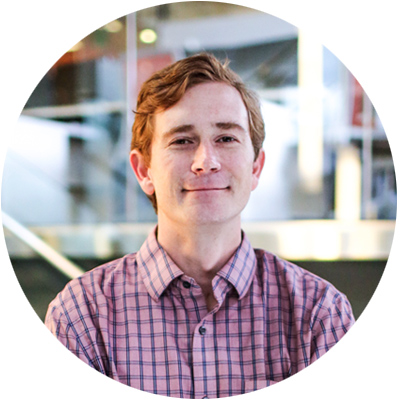 Adam Sharp Founder at Early Investing
Adam Sharp is the Founder of Early Investing, a new website and e-letter focused on equity crowdfunding. He is an active investor in more than 70 private startups.
A former financial advisor, he also has extensive experience with Internet marketing and financial writing. Adam has worked as a marketing consultant for sites including chess.com and catalogs.com. He has built three profitable web businesses.