How I Came Up With an 8-figure Business Idea
Not to brag, but my old boss told me AppSumo would never work.
7 years later, AppSumo reaches nearly 1 million people a week, SumoMe helps over 150k sites a day, and the Sumo Group as a whole is an 8-figure business.
How did I come up with these ideas?
Your first step is to recognize what you truly want. Before getting into market research, building a business plan, or setting up a LLC, there's an easier solution…
Figure out your own pain point where you desperately need a solution. Then, build the solution.
I've used this approach myself.
For example, here's how I came up with the parts of Sumo Group, which have become an 8-figure business collectively…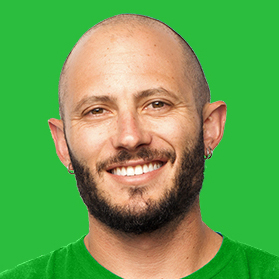 Noah Kagan Chief Sumo at Sumo.com
Before AppSumo and Sumo, Noah was employee #30 at Facebook (reporting directly to Mark Zuckerberg) and employee #4 at Mint.com. He is a charismatic mover 'n shaker and interpersonal & business problem solver. And he has earned his self proclaimed title of "Knowledge Whore" ;)