Investments Boil Down To These Two Things
As a general rule, all investments pretty much boil down to one of two things: Capital Gains or Cash Flow.
Capital Gains come from the age-old investing wisdom of 'Buy Low, Sell High.'
It's about buying something, hoping it goes up, and then selling it at a higher value.
The middle class and the poor primarily invest in financial instruments and assets that produce Capital Gains (typically stocks).
They buy a stock with the expectation that it will go up in value so they can sell it for a gain.
A similar strategy can obviously be applied to buying real estate and precious metals such as silver, gold, etc.
However, buying at retail prices — regardless of the investment vehicle or asset class — makes no sense…
… because you have to HOPE and PRAY it goes up in value in order to profit from this type of transaction.
For example, when you buy a property at retail, you'll immediately lose about 10% of the total value right off the bat.
On a $300k property, $30k is LOST due to having to pay commissions, closing costs, and other miscellaneous expenses.
The net effect is that you'll have to wait for the property to appreciate 10% just to break even.
Depending on market conditions, you might have to wait at least a couple years (if you're lucky) just to get your money back.
So what should one do?
Well, why not copy what the wealthy do?
Every wealthy person we've met makes cash flow their #1 priority over accumulation — cash flow first, then capital gains second.
Cash Flow is about owning and controlling income-producing assets.
You build or buy these assets, such as businesses, intellectual property, rental properties, bonds, dividend-paying stocks, etc., and then use them to generate passive income.
This isn't possible when you focus solely on capital gains, because you must sell the underlying asset to realize the increased value of the asset.
And, once you've sold the asset, it will no longer produce any future income for you.
Regardless of which method you utilize and when, we like to look at it this way:
Once a dollar goes into your asset column, it becomes your employee.
The idea is to take excess profits from your job or a business and reinvest some of that cash into a variety of other assets that, when combined, will both grow at a predictable rate of return every year AND earn you and income.
Then, simply rinse and repeat.
Once you reach the point where you're receiving enough passive income to cover all of your living expenses, you're then truly financially free.
We've smashed the illusion that you have to work hard for half your life (or, longer) to get there.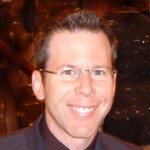 Brad Weinman Chief Research Analyst, M4 Insider
Brad is also the Co-Founder of M4 Research and Editor of The Renegade Money Guide™.
Want even more alternative money-growing tips?