Cash-Flowing Gold
News broke late Friday, August 14th, that Warren Buffett's Berkshire Hathaway made some big investment decisions during the second quarter of 2020. This shouldn't be that shocking given the market volatility and a significant shift in the macro environment due to the COVID-19 crisis.
However, what was surprising was the specific investments that Berkshire and Buffett decided to enter and exit.
Here is a quick summary of the most notable decisions:
Berkshire bought 20.9 million shares in Barrick Gold, a Toronto-based gold miner, which was a $563.6 million investment at 

the

 time it was reported
Berkshire sold 85.6 million shares of Wells Fargo, which is approximately 26% of 

the

 previous ownership position
Berkshire sold 35.5 million shares of JPMorgan, which was approximately 60% of 

the

 previous ownership position
Berkshire completely divested of their financial stake in Goldman Sachs
Berkshire continued to invest in Bank of America and now owns almost 12% of 

the

 financial services company, which is worth about $28.2 billion
Warren Buffett and his team have essentially decided to dump bank stocks and start gaining exposure to gold. This is a complete U-turn from the perspective Buffett has publicly stated for many years, which downplayed the value of gold and boasted of the banks' future prospects. So what exactly is driving this change of opinion?
Many people are speculating that changes in 
the

 macro environment are to blame. That thought process would include 

the

 following:
COVID-19 created a public health crisis
Governments had to respond, so they forced everyone to sit in their homes

The

 velocity of money drastically slowed while everyone was sheltering in place
Governments realized that they could mitigate 

the

 short term pain if they intervened
That intervention was produced in 

the

 form of trillions of dollars in quantitative easing
If governments are printing trillions of dollars, there will be high levels of inflation in 

the

 future
Gold will be a great inflation hedge asset to put in your portfolio, so that is what Buffett did
This thought process has many valid arguments, but there is only one major problem — Warren Buffett and Berkshire Hathaway did not buy gold. They bought equity in Barrick Gold, which is a gold miner. This is an investment in a cash producing business, rather than an investment in the precious metal.
Now before everyone freaks out, yes, the future prospects of Barrick Gold are partially dependent on the future performance of gold. But it is important to call out that the investment Buffett made was in a business, not a commodity.
So if he is not actually buying 
the

 commodity itself, why would Buffett be buying into a gold miner?

An easy first place to look is the poor performance of Berkshire Hathaway's top 10 stock holdings. As of August 10th, here they are ranked by portfolio percentage (largest to smallest) and their financial performance year-to-date:
Apple +54.4%
Bank of America -23.6%
Coca-Cola -12.3%
American Express -17.3%
Kraft Heinz +10.8%
Wells Fargo -52.0%
Moody's +14.7%
JPMorgan -25.9%
U.S. Bancorp -35.4%
Bank of New York Mellon -22.8%
According to Yahoo! Finance, "the seven financial stocks have an average year-to-date total return of -23.2%, 40 basis points less than Bank of America's total return so far in 2020. The three non-financial stocks have an average total return of 17.6%, primarily on the back of a fantastic performance by the maker of iPhones." The quick takeaway is that Buffett has been invested in a number of old-school businesses that have not been able to convince the public markets of their technology prowess.
In fact, the most technologically innovative business that Berkshire is invested in has been their best performer — shocker! When your portfolio is being crushed this bad, it forces people to reevaluate their strongest held beliefs.
I have no doubt that the investment team at Berkshire Hathaway has been discussing what they can do to mitigate the potential risk from high inflation in the coming years. If that conversation has been occurring, the natural conclusion in the conservative world of Wall Street is to gain exposure to gold.
Buffett has preached for decades about his disdain for non-cash producing commodities, so it makes sense that they would get indirect exposure to gold through a gold miner. But ultimately this is still a less superior decision than the one that Paul Tudor Jones made just a few weeks ago.
Warren Buffett and Berkshire Hathaway have chosen to gain exposure to gold in the fcae of potential inflation and Paul Tudor Jones chose to get exposure to Bitcoin because it is likely to be the "fastest horse."
So what exactly is 
the

 difference between gold investors and Bitcoin holders?

The good news is that both groups have a general agreement on the myriad of issues related to quantitative easing, central banks, and future inflation. They each also agree that sound money principles are the best solution to not only protecting one's wealth, but also benefitting from the devaluation of the US dollar. But that is where most of the agreeing stops.

Gold bugs and Bitcoiners are both incredibly staunch in their belief that each respective asset provides the best application of sound money principles moving forward. Yes, you read that right. Even though each group agrees on sound money, they are actually disagreeing on the application of those sound money principles as the vehicle for people to use. It is important that I call out my bias here — I'm a relatively young guy who is excited about innovation and technology.

It is no secret that I'm strongly in the Bitcoin camp on this debate, but I'm going to do my best to provide an honest assessment of the two assets. First, gold has been around for thousands of years and Bitcoin is only approximately 11 years old.

The Lindy Effect is much more in gold's favor, but Bitcoiners would argue that every great innovation was young at some point too. This difference of time in existence has much more of an effect on confidence levels, rather that actual properties of the assets themselves.
Here is a quick rundown of each aspect to consider:
Scarcity – It is becoming abundantly clear that Bitcoin has provable scarcity and gold does not. There are 21 million Bitcoin in 

the

 total supply (hard cap on that number) and there are just over 18.4 million Bitcoin in 

the

 circulating supply. These numbers are provable in 

the

 Bitcoin code base and by simply syncing a Bitcoin node to 

the

 network and querying for 

the

 data. Gold has an estimated total supply and circulating supply, but no one knows 

the

 exact numbers of each. They also can not prove either gold number either.
Portability — Gold is heavy and difficult to move in any serious size. Bitcoin is a fully digital asset, so it can be moved anywhere globally almost effortlessly.
Divisibility — Gold is difficult to divide into smaller amounts than you are currently holding. You could shave some off or have your gold bar professionally broken down, but it would be nearly impossible to do risk-free yourself. A single Bitcoin, on 

the

 other hand, is divisible by 100,000,000 fractional units called satoshis. This makes it infinitely easier for someone to use Bitcoin for transactional purposes compared to gold.
Physical applications — Gold is well known for it's resistance to corrosion and rust, while also serving as a great conductor of heat and electricity as well. Bitcoin has none of these elements, nor does 

the

 Bitcoin community believe these properties are important for determining superior money.
So in a short sentence, Bitcoin is superior to gold in almost every facet except how long people have accepted the asset as money and any physical applications around corrosion and conduction. But as I previously stated, Bitcoin wins against gold when presented side-by-side for any comparison that involves true importance for money.
This game doesn't have to be zero sum though.
In fact, I believe that Bitcoin and gold are both going to do well in the coming years as we see high levels of inflation and investors look for inflation-hedge assets. With that said, I'm with Paul Tudor Jones. I believe Bitcoin will be the fastest horse and investors will be upset if they have zero exposure to the asset. It is not lost on me that many investors are now going to look at gold because Warren Buffett's exposure has essentially de-risked the asset for other investors. No one will get fired for copying one of the greatest investors of our lifetime.
Here is my word of caution  — Warren Buffett is probably not the person you want to be copying based on his performance over the last decade. He has struggled mightily to beat the S&P 500 annual returns. He also recently sold his airline stocks near the market bottom in a panic, while choosing to buy gold near it's all-time high.
Maybe the airline stocks go lower and gold goes higher, but these two investment decisions go against everything Buffett has ever taught us about value investing. The game is to buy low and sell high, not sell low and buy high.
I am a big fan of what Warren Buffett has done over the past few decades. He not only displayed one of the greatest investment track records in history, but he educated an entire generation in his well-known pragmatic fashion. My belief is that Warren Buffett and Berkshire Hathaway should have taken 5-10% of their entire cash position and purchased Bitcoin. It would likely serve as their best investment coming out of this economic crisis.
That scenario is nearly impossible to imagine though — Buffett has made his thoughts on Bitcoin clear. We shouldn't be surprised when we see 89-year-olds resisting technological innovation. On the bright side, this just leaves more Bitcoin for the rest of us :)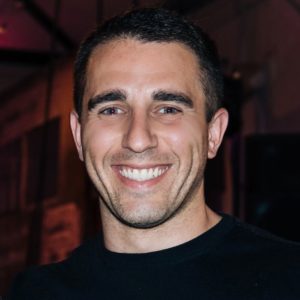 Anthony Pompliano Crypto Market Analyst and Investor
Anthony is an American entrepreneur and technology investor. Most people simply call Him "Pomp" though. He and his partners allocate capital across digital asset classes on behalf of their institutional clients, including public pensions, university endowments, private foundations, and large family offices..
Additionally, he hosts the popular podcast "The Pomp Podcast" and writes a daily letter that goes by the same name. His interests lie at the intersection of finance, technology, entrepreneurship, and economics.
Editor's Note
: For our longtime
M4 Insider
members, it shouldn't be a surprise to know that Barry  Goss, our Publisher, doesn't consider Gold, in bullion form, to be a legit
investment
, per se.
However, with the S&P 500 constantly hitting  higher highs (mid August 2020), courtesy of nothing other than Fed-Bux and Powell, the above thesis doesn't discount a hard-asset, like precious metals, being used and held as 'backup money' or as a store of value – i.e., an asset that retains or appreciates in terms of purchasing power through time.
When you read our August 18th 2020 member Bulletin, you will see how he converts Bitcoin into Gold coins through the execution of a few keystrokes. Watch over his shoulder as he moves assets from one area of expose to another. Brilliantly executed. A secret backdoor way to get Gold shipped to your door without having to use traditional fiat money.