Detonate Your Personal Debt
Don't forget that your wealth is determined by your assets and your liabilities. So, invest all you want, but don't forget how your debts may be dragging you down.
If you have high interest credit card debt, it's crucial to create a plan to squash those balances this year — or at least as soon as you can. Unfortunately, this isn't always a simple feat.
As New Jersey wealth advisor Ronn Yaish from Balanced Financial Life says, too many people get caught in a downward spiral of debt because it's more convenient to make minimum payments and worry about the balance later.
This problem is exacerbated further by the fact that the average credit card APR is over 17%. Even if your balances are relatively small, that's a ton of interest you're paying.
The good news is, paying off debt is a smart way to get a guaranteed return on your money no matter what the stock market is doing.
If you pay off a credit card with an APR of 17%, for example, you've effectively secured a 17% return on your investment. And, as financial advisor Anthony Montenegro of The Blackmont Group points out, the higher the interest saved, the higher the interest earned.
Plus, there are additional benefits that come with paying down debt. Montenegro notes that paying off debt can reduce your utilization and improve your credit score as a result.
A better credit score can help you secure loans with the best rates and terms, which can save you money the next time you take out a loan for a home or a car.
"By paying off debt, you have increased your creditworthiness and helped put more money in your pocket now and later," he says.
The above is an excerpt from 7 Best Investments to Make in 2019, which first appeared at Forbes.com, here, on December 27tth 2018.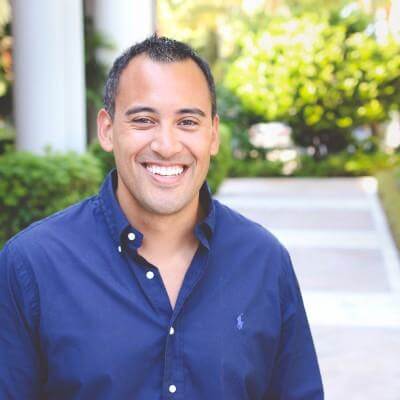 Jeff Rose Editor, GoodFinancialCents.com
Jeff is a certified financial planner, author, blogger, and Iraqi combat veteran.
He's best known for his blogs GoodFinancialCents.com and LifeInsurancebyJeff.com and his book, Soldier of Finance: Take Charge of Your Money and Invest in Your Future.
He escaped a path of financial destruction by being a college drop out and having over $20,000 of credit card debt to eventually become a self-made millionaire.
Editor's Note
: We have a ton of 'insider' (overlooked and little-known) strategies and resources to help you pay off debt and fix and improve your credit within our comprehensive 
In The Black
 Report (link available to
M4 Insider
members only).
Including an insider method bankers use to pay off credit card debt up to 900% faster than the average guy and gal not in the know…