The Most Speculative Trade On The Planet?
Kevin S. asks:
Hello Brad.
Are you still a believer vin the Dinar? Most of us thought it would have happened by now but still waiting.
There is a lot of excitement over other currencies such as Dong, Rial and Zim.
I would like your thoughts on investing in these as well.
---
Brad responds:
As you know, Kevin, we don't, nor have we ever pushed any promises of some magical lotto-style windfall as a result of buying Dinars… yet I'm still just as bullish on it as I was when I purchased mine over 10 years ago.
That's because the main fundamentals behind the Dinar haven't changed. In fact, they've progressively gotten better over time.
Of course, I realize there are a lot of overzealous people out there thinking a revaluation of the Dinar is gonna happen 'this week'. And I too would've loved to have seen it RV already like everyone else who bought some… but frankly, I let go of any time-based expectations many years ago for the sake of my own sanity.
Investing in the potential of ANY hard currency is about as speculative as they come because there's absolutely no guarantee that a revaluation will ever happen.
However, it's in Iraq's best interest to have its independent currency revalue one day so it can reenter into the Arab Community trade circuits, and ultimately, be traded on the Forex market.
So yes, I'm still a "believer" in the long-term potential of a Dinar RV. Only time will tell whether it was worth the wait or not though.
I haven't bought any of the other three currencies you mentioned and don't have an interest in them personally.
Here's why…
First off, private currency dealers and pumpers have been hyping the Vietnamese Dong as far back as 2010. Since then, the Dong has steadily lost value as part of Vietnam's policy of building their exports by devaluing their currency (something you won't hear from those peddling it).
The Dong is one of the most worthless currencies in the world right now. To me, it's only a viable currency to buy if you're traveling to Vietnam. Otherwise, I think it's useless as an investment.
I know everyone likes big numbers, and the bigger the better. But c'mon… Zimbabwean dollars literally have almost no value as actual money anymore.
While we worry about our rate of inflation exceeding 4% here in the U.S., in Zimbabwe, the inflation rate broke the 100,000% mark and went into hyper-inflation. The country released a 10 million-dollar note, which at this point is only worthwhile as collector's item. Like the Dong, I also think it's useless as an investment.
In regards to the Rial, it got slight bump in value after the lifting of international sanctions against the Iran in 2016 by the U.S. and the EU, but at the moment, 1 USD buys about 33,000 Rial, which is a really crappy exchange rate.
The other thing to keep in mind with the Rial is that there's absolutely no history or record anywhere of it being worth any more than 9,000 Rial to 1 USD within the last twenty years.
The greatest value it's ever been in the last 100+ years was about 38 Rial to 1 USD back in the thirties. It was never as high as $3+.
Out of all these four currencies, the Dinar, IMHO, still has the most potential for a major revaluation. If/when it will happen is anyone's guess.
In the meantime, one of the best resources I've found for keeping up on the latest Dinar news is http://dinarvets.com.
My best,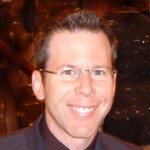 Brad Weinman Chief Research Analyst, M4 Insider
Brad is also the Co-Founder of M4 Research and Editor of The Renegade Money Guide™.
Editor's Note:

For over a decade, there's been an ongoing debate whether investing money in Iraqi Dinars (Irag's currency) is a legitimate investment, or simply a polished internet 'scam' being perpetrated by online Dinar dealers.

It continues to be one of the most controversial topics in the speculative investment arena, which is why we compiled all of our research into a concise report that focuses on facts that can be verified.

To go straight to Brad's full report on the Iraqi Dinar, login here (M4 Insider member's only).

Not a M4i member yet? Click here…