Financial Literacy: A National Emergency
Editor's Note
: This topic, for almost 2 decades, has been near 'n dear to us here at M4 Research. Obviously, we're in the "space"
— the education of minds that have a tried and true interest to learn unconventional money-making/growing principles and methods.
So, when we heard the Pomp Bros were starting a daily 2-hour livestream about investing, business and finance…
Well, needless to say, we couldn't just keep that to ourselves. Anthony "Pomp" Pompliano, via this new venture, may not be strictly focused on alternative investments and uncommon opportunities (like we are).
Still, this is the type of quality know-how you're going to want to pass along to your loved ones; anyone really who needs a boost in inspiration and a way to even the playing field.
First, let's dive into the sobering stats…
This installment of The Pomp Letter is free for everyone. I send this email to our investors daily. If you would also like to receive it every morning,  join the 185,000 other investors today.
To investors,
The lack of financial education should be a national emergency in the United States. Only about 50% of states require high schools to teach students personal finance and there are many statistics that point out just how financially illiterate our society is currently:
These are just some of the statistics that highlight how bad the problem has become.
There are plenty more.
Here is the craziest part in my opinion — most people believe they will never be able to build a life of wealth because they don't inherit anything and they don't have a large salary.
While counterintuitive, here is what the data says:
Approximately 80% of millionaires inherited $0
33% of millionaires never made $100,000 in a single year
The truth is that you can build a life of wealth by simply being educated and having a disciplined approach. It is easy to learn, but obviously difficult to execute.
It has become more apparent over the years that our school systems are not going to solve this financial education problem. Rather than waste time complaining about the lack of change, my brothers and I have decided to do something about it.
Today we are launching The Best Business Show, which we hope will become the most entertaining way for people to learn about business, finance, and investing.
Simply, it is the business show that we wish we had when we were learning. Here is the announcement video:
The idea here is that we will livestream for 2 hours every weekday from 11am to 1p EST. We'll explain what is happening in business and investing, why it is happening, how it impacts the average person, and explain various timeless investing principles.
We aren't journalists. We will leave that important job to the real professionals.
We are simply three guys who educated ourselves over the years and have been able to build a nice life through those acquired skills. Now we're going to share that information with young people by bringing it to them on the platforms that they are already on.
The internet is powerful.
We don't need a cable news network and we don't need to ask permission from anyone. With just an internet connection, we can create what we believe will become the largest business show in the world. It won't be easy. It will take a lot of hard work. But it is the single most impactful thing we can think to do in an effort to make an impact on this pervasive problem.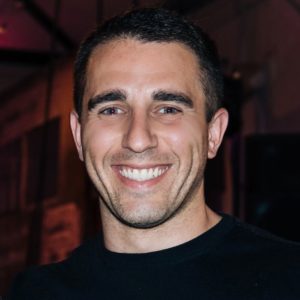 Anthony Pompliano Crypto Market Analyst and Investor
Anthony is an American entrepreneur and technology investor. Most people simply call Him "Pomp" though. He and his partners allocate capital across digital asset classes on behalf of their institutional clients, including public pensions, university endowments, private foundations, and large family offices..
Additionally, he hosts the popular podcast "The Pomp Podcast" and writes a daily letter that goes by the same name. His interests lie at the intersection of finance, technology, entrepreneurship, and economics.
Digital Currency Buying Made Simple
:
Get $25 BTC for FREE when you trade $100
Earn up to 10% interest APR. Trade 60+ top digital assets.