Fine Art Investing: A Little-Known Strategy For Risk-Free Profits
Arbitrage is basically a process of buying an asset in one market and simultaneously selling it in another market at a higher price. When done right, you end up pocketing a risk-free return.
And, although the "simultaneously" part doesn't really apply to what I'm about to share, the "selling it in another market at a higher price" part for a risk-free profit does.
As many longtime members know, I have a professional background in the visual arts. Being both an artist professionally (since the age of 19) AND a full-time investor gives me a unique perspective of being able to see the art world from both sides of the fence.
Which is why I was happily surprised when I read the article below from one of our alternative investing friends and colleagues.
Mr. S**** (name withheld for M4i members) is part of our braintrust network. He's a young, ambitious, and very successful investor I've had the pleasure of breaking bread with in person.
Today, he shares his insights about how you can diversify your portfolio and get a great ROI by investing in collectables, namely fine art.
You'll learn a simple, yet effective arbitrage strategy he's been using for years that allows him to 10x his returns without having to spend a small fortune up front.
To read this step-by-step how-to-arbitrage-art article, alongside my field notes from over three decades of experience in this niche, click here… (or, join M4 Insider, if you're not yet a member).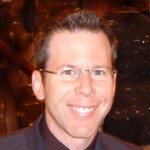 Brad Weinman Chief Research Analyst, M4 Insider
Brad is also the Co-Founder of M4 Research and Editor of The Renegade Money Guide™.
Editor's Note: Contrary to what many people think, you don't need millions of dollars, or even tens of thousands, to buy art as an investment.
Nor do you need to have any previous experience in collecting art, a degree in art history, or possess impeccable taste. You just need to know some basic ground rules and take action.
And, if you're interested in diving deeper down the art investing rabbit hole, be sure to read Brad's in-depth report: Picture-Perfect Profits.
It'll give you a better understanding of the art world, how it operates, how to avoid getting ripped off, and is chock full of additional resources of where to buy affordable art.
It's basically an amalgamation of  three decades of Brad's experience in creating, collecting, buying, and selling original works of art.
You'll learn multiple ways to buy and invest in the fine art market, including a totally hands-off long-term play you can start investing in with less than $100.