Forge through the Fear Porn
I want to bring to your attention a fresh-off-the-press
OPEN LETTER
from our very own Brad Weinman.
Brad specializes in incorporating automated income systems & passive investment vehicles that generate money while he sleeps.
You can do the same, but trust me… it sure is a hard road if you're first going to bed with the mind-virus called F-E-A-R.
Like a silent and invisible Lion stalking its prey just after sunset, "The Establishment — comprised of factions of authoritarian groups and regulation-loving hives of mind-numbed robot followers (not individual thinkers)" — can kill you IF not "awake" and vigilantly aware of your thoughts and perceptions.
From the educational system to big pharma to the mega-media complex, you are constantly and subversively bombarded with little subliminal messages that hold you down instead of giving you the solution-minded juice to lift you up.
I encourage you to dive into this post so you can get past the noise and start operating, consistently, from a place of strength and resourcefulness.
To your profits & prosperity,
Leo Pike
Community Manager
With all the craziness and mayhem going on in the world right now, I thought I'd share a quick reminder about how to not only get ahead financially during these uncertain times, but stay ahead in the coming months and years.
Because lately, a lot of mainstream financial gurus have been busy dishing out advice that may be well-intentioned, and may sound like common sense, but it's not really going to do much for you when it comes to increasing your income and cash flow.
Of course, there's nothing wrong with boosting your emergency fund so that you have at least 6 months or more worth of cash reserves socked away. That's always a smart thing to do regardless of whether we're going through a pandemic-induced recession or not.
What doesn't make sense, however, is that if your emergency fund is in good shape, to then focus on scrimping and saving, or even worse, stick your head in the sand like an ostrich and do absolutely nothing simply because you're fearful about the future.
Aside from the fact that you can't save your way to wealth, any savings you do have in a bank account is slowly being eroded away year after year. This will be amplified even more with all the recent government stimulus money being pumped into the economy, which will ultimately lead to massive inflation.
And, given the average annual inflation rate for the past 10 years has been about 2.5%, if you're not earning at least that much on your money in a savings account — which, these days, maxes out at about 0.80% — then you're slowly going backwards.
That's why you've got to consider the impact of opportunity cost.
Because every time you make a choice (and doing nothing IS a choice), there's a trade-off. So, you have to figure out what you're gaining as well as what you may be giving up.
The point is, financial success doesn't come to those who play it safe.
Sir John Templeton, one of the greatest investors of all time, said that you can make the most amount of wealth under maximum pessimism.
Things will probably get worse before they get better.
Any kind of meaningful economic recovery is likely to take years at this point.
And, with U.S. elections right around the corner, the fear and uncertainty that people are feeling right now might be a drop in the bucket compared to what's coming.
But, it's not all doom and gloom.
If you're mentally, emotionally and financially prepared, then the next phase can actually be one of the greatest opportunities of a lifetime.
Many experts say that the pandemic has become the catalyst that will lead to the next biggest wealth transfer in history.
When the stock market, real estate market, and currency markets collapse, money doesn't just vanish into thin air. It simply transfers to someone else. It moves from the ill-informed to the well-informed.
All you have to do is decide which side you want to be on.
While there may be a lot of things in your life that you can't control right now, one thing you CAN control is your cash flow.
I'm not talking about freeing up money by cutting unnecessary expenses. That should go without saying.
Here's the thing…
In the midst of all this post–pandemic noise, people are spending more time at home and not going out as much. They're consuming more online content… and they're also looking for extra ways to make money.
In other words, there's much more demand than ever for online income and investment opportunities that can truly help people increase their cash flow and their wealth.
Which is why this is a very magical time to be an internet entrepreneur. To take advantage of this current growing trend, all you need to do to put yourself in a position to profit is align yourself with some quality income-opportunities, learn some new skills, and focus on serving people who are looking for the solution you can provide.
Barry and I have been sharing all kinds of business opportunities, investment ideas, resources, and tools with members for over 10 years now.
We want nothing more than for you than to be able to leverage the decades of experience between us. We have available options to fit every budget, skillset and schedule.
But, we can't do the work for you. That's on you.
Just remember, there's nothing holding you back from making more money and becoming wealthier except for the big ass voice in your head that's telling you it's gonna be hard or it won't work.
There's no reason to fear the future, the news, the economy, etc., when you have tons of viable strategies, contacts, and resources at your fingertips.
It's time to be proactive, not passive.
So, if you're still sitting on the sidelines wondering what to do, the biggest piece of advice I can give you is DO SOMETHING!
When you have a dream, goal, or need more money:
Do something. Anything. Make a move.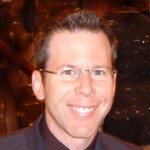 Brad Weinman Chief Research Analyst, M4 Insider
Brad is also the Co-Founder of M4 Research and Editor of The Renegade Money Guide™.