A Conversation about F-R-E-E-D-O-M
A friend recently asked me what freedom means to me.
It was an out-of-the-blue, somewhat curious question. But, he knows I'm an introspective guy; always one for a critically thoughtful challenge to such an abstract thing.
He also was clear I knew he knew that he was more curious about my reaction than my answer to the question itself.
So… before I gave him the goods, like a Lion playing with his prey before the kill-shot, I knew there was no other option than to mentally-jockey with him a bit.
"I'll bite, Dan… is this coming out of the blue because you watched Braveheart again? Or, are you simply just feeling held back in some area of your life?"
[eye roll] "No man.. Neither… I swear. I just thought about the topic. To give you context, the word just keeps floating around online,, all over business opportunity ads."
"True… kinda hard to sell some kind of near-future attainable dream, a payoff for a promise, if the pitch isn't getting under the skin of their their core target. It's all marketers know best. How to provoke pain."
"Wutya mean?"
I told Dan that I once wrote a post where I advocated that folks who label themselves "marketers" start to employ less manipulative tactics and psychological games, and more 'lets keep shit real' talk. Steak over sizzle, in other words.
"Yeah, Barry, but we both know that the majority of the world doesn't want to put in the effort to learn or to be educated first. Most are lazy asses who go through life expecting something for nothing."
"That's probably the most accurate assessment of reality, as it relates to most people, that you could have spoken. So, I'm not disagreeing. The question back your way is this: Why do you think the concept of 'freedom' is often associated with something in the future… and often tied to finances?"
"Because most people work the traditional low-paid J-O-B market where they're just squeaking by, barely getting out their bills.  So, how can you ever 'feel FREE' when you're in Groundhog Day mode every week?"
"I dig having smart friends like you, Dan." [fist bump]
---
He knew how I already saw the quagmire, the rising prices / dollar-devaluation racket that keeps worker-drones constantly searching for a "fix" to get off the hamster wheel.
The constant chatter in the brain, when online, is pretty much like this: "This is the program that will solve all my money problems." "With this opportunity, I think my life will finally change!" "Wow, look at this automated system that'll spit out_____ ." (might as well fill in 'golden eggs,' according to the ad).
Speaking of, In April, I sent out a member email titled The goose that lays golden $ eggs. One of the key takeaways that I trust most got was this:
I've seen more lost dreams, more lifestyle plans derailed, and more egos inflate, via the search for ONE "thing," ONE guru, ONE expert, or ONE program.

I no longer care to count how many times Brad, I, the rest of our 'inner-circle' crew heard that somebody has found the goose the lays golden $ eggs.
Back to Dan & I:
"For anyone feeling in a constant financial loop, I think the first thing, Dan-o, that I'd tell them is to find the time to just stop… yup, just stop enough to settle into their mind enough so they can ask themselves a very serious and vital question: 'What's most important to me?' Or, even better, 'what am I willing to struggle for?'" Because until a person knows those answers, their values, with complete inner-conviction, being on some kind of Indiana Jones quest for the 'FREEDOM' holy grail is moot. It's like trying to ride a bicycle without a chain attached to the back wheel."
"You saying that if the front wheel represents the path to freedom, that if somebody hasn't yet figured out how to connect the more intricate parts of their life to a bigger vision, then they'll trot along, getting nowhere fast?"
"Purty much. They'll be walking the bike, instead of being ON one that works and gets them to a final destination. For instance, how can anybody shoot for financial 'Freedom' when they haven't even got to a place of financial 'Security?' (NOTE: I explain the differences via Money Monday issue #54).
"Wise. Yeah, I see that all the time… ambitious, caring people who desire to change their circumstances — in whatever area that needs improving, not just finances — yet, they have no plan, or no first-thing-is-first sort of mindset. The whole cart before the horse analogy."
"I truly think that much of society has been conditioned to believe if they can just keep up with new information, new teachings, new technology, new gurus, new books… you get the drift; if they could just KNOW something others maybe do NOT, then their genie will appear. That, instead of having to ground themselves in the dirty job of sacrificing effort and focused time in a pursuit, their three magic wishes will rescue them from it all."
"Wasn't it Henry David Thoreau who once wrote, 'The price of anything is the amount of life you [are willing to] exchange for it.'
"Sounds 'bout right. Google it (Note: Dan did. Sure enough, he was spot on).  But, yeah, the better question just might be, 'what pain, what challenges, what level of effort, am I willing to go through in order to get what I want out of life?'"
---
I went on to tell Dan what actionable steps I try and take weekly in order to be and feel free in my life. I even tossed out some resources and contacts that assist me. After all, it's rare for any overachiever to get to the next plateau without guidance from others.
Sometime next week, I'll be passing along my 'UN-Freedom Cheat Sheet' to paid M4 Insider members.' It will be just one more, of hundreds of additions and value-added contributions, we list inside the member's area.
But, do note, I'll be titling it 'UN-Freedom.'
Why?
Well, the answer is intertwined through my above conversation with my friend Dan.
But, in short… setting aside what lofty spiritualists or out-of-touch metaphysicians say,  everything in life has a price (or, a personal learning curve tied to Time). You can keep searching for a faraway, challenge-free galaxy called 'Freedom' or put one-foot in front of the other, step-by-step, and develop enough inner-stamina to match-up with the required physical work to get shit done.
As a friend in Florida (hat tip to Mr. Marek) pointed out last year,
So… how much Life are you exchanging for your wealth / health / possessions / relationships / etcetera lately? Has it been worth it? When ya see the imbalance(s), then adjust as needed.
Through a lot of experience over the years, I've personally come to terms with the great duality of the life, the universe, we live in.
Most people want pleasure without pain, success without setbacks, and a six-figure bank roll without having to learn from others who've been-there-done-that. Or, they just are afraid to be vulnerable enough to see where they're getting in their own way.
For example, just as you can't pay your rent in "self love," nor will it be easy to have a sustained great sex life and an awesome romantic relationship without first doing the hard work. That means seeing the value in the other person when they're challenging / triggering you; that means facing tough conversations, and being grateful for hurt feelings when they come ('cause, they will).
Look, I'm not about to end this on a topic, relation-SHIP, that isn't the focus of this community, which is M-O-N-E-Y.
However, they both tie-into each other. Because, when you're out of whack in one area, it'll affect the other. When, for instance, you don't have a handle on your emotions through interpersonal conflict, that will dictate what you can or can't accomplish in business, investing, or any other money-making pursuits.
There's a price to every payoff, just as there is a risk to every reward. The higher the former, the greater potential for the latter.
In regards to finances, check out this 16-minute audio-answer [M4 Insider members-only] to the question, "What are the most valuable skills for financial freedom and being better with money?"
Otherwise, I'll be back to unveil my UN-Freedom Cheat Sheet' next week.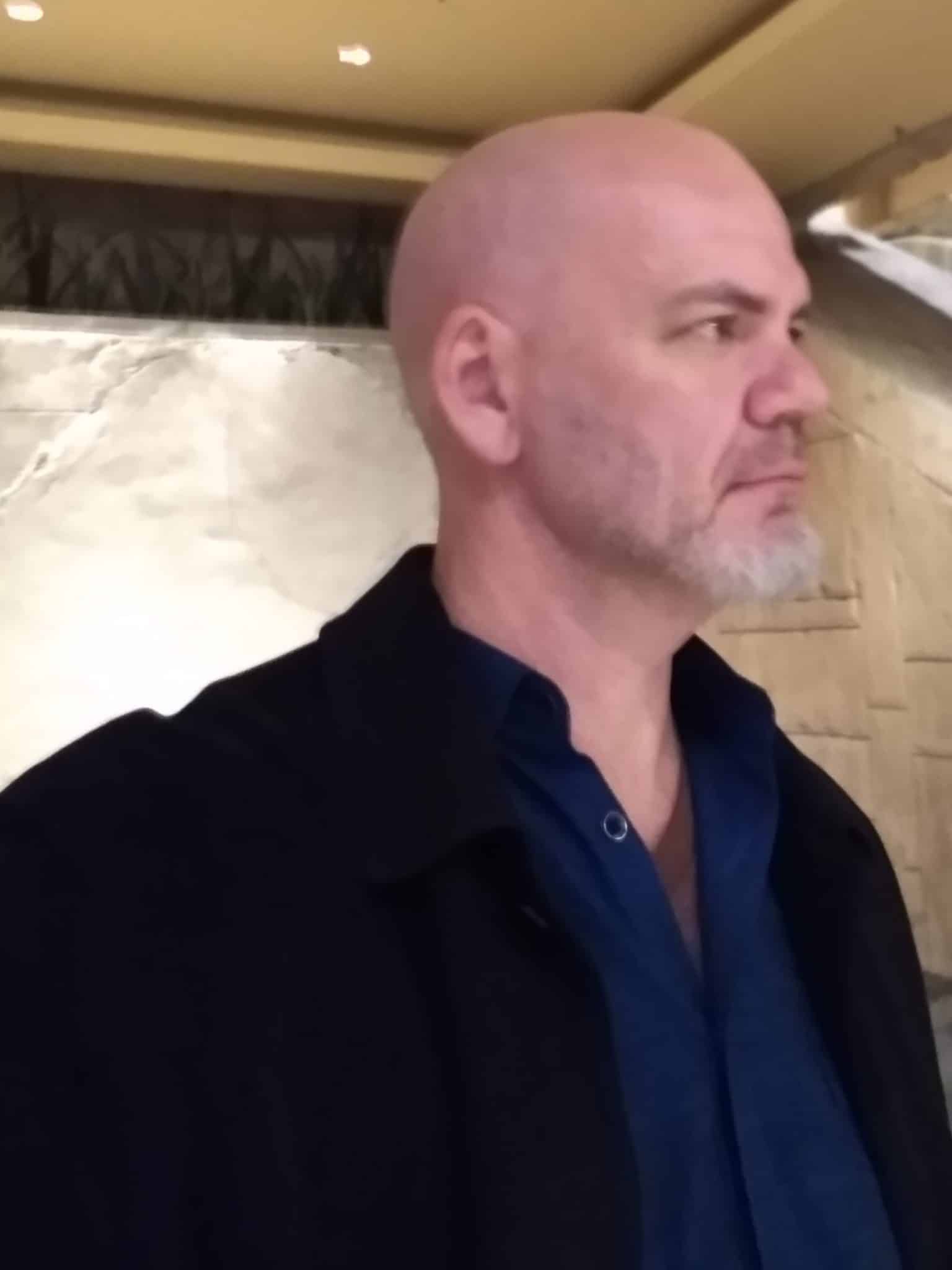 Barry Goss Managing Editor, M4 Insider
Barry is also the Co-Founder & Publisher of M4 Research.