Golden Years
"Retirement" is not a goal, it's an industry. It's an image. But that doesn't mean you shouldn't plan for it.
There's a difference between the traditional "golden years" image (as in, 'not real') of retirement…
And retiring on your own terms.
Before we get into the latter, however…
Let's let it sink in how much we've been bamboozled.
As we can see how people park their money…
Most have been hypnotized by Wall Street vultures and Madison Avenue ad men…
Long ago, they sold America on the idea of the "golden years"…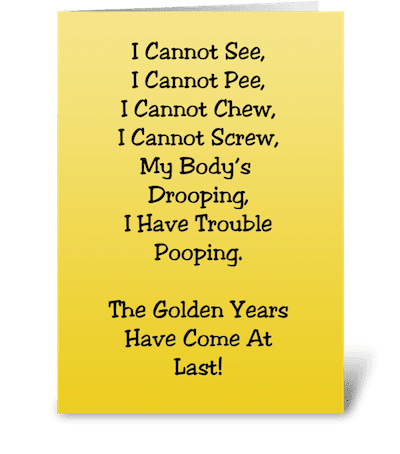 The paradigm?
If only you sell 45+ years of your life, repress your natural instincts to run away, don't follow your bliss, don't share your inherent gifts…
Don't live your life as if you're fully aware that your time here is short.
Don't seek out what makes you feel alive.
(You'll have plenty of time for that later.)
The rules are simple:
Be loyal… sell your time for money… and you will be safe.
SAFE!
Don't worry…
That void you feel? That's temporary and completely normal.
It can be filled by having the nicest house on the block… the finest forks in the kitchen… the newest luxury car… the greenest lawn…
Repeat after me: "Debt is money I owe to myself."
Yes! You're getting it!
Be the envy of the street!
Oh? That doesn't quite do the trick?
You're still a bit deflated, huh?
Strange.
Here, try these.
Red ones. Green ones. Yellow ones. Blue ones. Purple pills.
They can cause dizziness, puking, nightmares, suicidal thoughts, and other things I won't mention.
(And good luck ever getting off of them… the withdrawals are a freakshow.)
Just try to keep them away from your kids.
Unless, of course, they're too hyper, too loud, too quiet, or too lethargic. Unless, of course, they do things you don't like.
Oh? Perhaps they need them too.
Yes, you'll all be so happy.
The sun will shine and smile in your window, the birds will sing for you as you stretch, and your coffee will make your skin glow.
You deserve it, too. After all you've been through.
There, there.
Imagine what they'll all say about you…
Your friends, your neighbors, your family.
They were wrong about you, you know? Of course you do.
Imagine how free you'll feel.
The envy of the street.
Don't be silly. Don't trust your eyes.
Main Street isn't crumbling…
Washington and Wall Street aren't fat as ever.
The Ministry of Truth has confirmed, and 97% of scientists agree.
The science is settled.
Freedom is slavery.
The Reality
If most Americans woke up to this scam (which is happening, mostly out of necessity), and took their financial matters into their own hands…
If they, in other words, stopped expecting Wall Street, politicians, and the Social Security ponzi scheme to take care of them…
The game would change virtually overnight.
Alas…
Despite playing by the rules, most Americans are desperately behind on their "golden year" plans.
A 2019 study by the Transamerica Center for Retirement Studies discovered that the average American has put away $63,000 in retirement accounts by their 40s…
As is our beat, we'll continue to show you ways to become financially untethered from the cronyistic Monetary-Industrial Complex.
We've spoke in the past about silver… gold… cryptocurrencies… land… fine wine… fine art…
And a whole host of  other "unconventional" ways to protect and grow your nest egg.
Sometimes, however, you don't have to venture off the beaten path.
Sometimes, you just have to hitch a ride on a rocket ship.
It Doesn't Take a Rocket Scientist (K.I.S.S)
If you've read the book Liar's Poker, you know rocket scientists were, by and large, behind the mortgage crisis.
Sometimes, it takes a whole lot of intelligence to really f*** things up big-time.
Which is why we gravitate towards the people who keep it simple, and stick to the tried-and-true.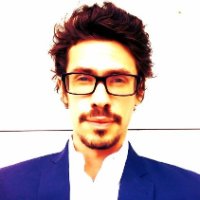 Chris Campbell Roving Reporter, Laissez Faire Today Editor
Some people collect stamps. Some people collect clocks. Others collect seashells. Chris Campbell collects awesome (and often weird) experiences. And then he writes about them.
Sometimes these stories end up in his free daily e-letter, Laissez Faire Today.
Other times they're far too inappropriate for print. And he wouldn't dare tell you about them. (Maybe if you ask nicely.)
He drinks coffee. He takes pictures with his camera. He writes ideas in a little notebook that he usually keeps in his pocket (though he currently thinks he might've forgotten said notebook in Bangkok). And he does yoga. But not always all at the same time.
Chris also wants to let you know that he's a card-carrying medical tourist. And he tells people that Laissez Faire Today is worth reading every single day. It's (probably) true.
Has pen and camera. Will travel.
Editor's Note
:  But, maybe you feel you shouldn't have to resort to entrepreneurial, self-directed endeavors to survive financially in your golden years. Maybe you also feel you deserve what's been promised. Even though MarketWatch has reported that "
Social

 

Security

and Medicare are under threat
," you can still try and lock in as much 
Social
Security
 cash as you're entitled to while you still can.
Because Social Security is so complex, most folks don't know how to do that. But this groundbreaking book from America's No. 1 Social Security expert can help…