How To Build Wealth (Now) Online
Crisis-Proof Yourself: One system, multiple income streams
Right now, 75 million Americans are under lockdown.
We've barricaded the doors with mountains of newly purchased paper towels, toilet paper, and sanitized hand-wipes.
There's another 1 billion + people around the world that are literally forced by their governments to stay at home. Uncertainty and fear have taken over rational thought.
Careers are on hold and many jobs may be gone for the foreseeable future. Families don't know which way is up or how they're going to make ends meet. Brick and mortar businesses are struggling to keep the lights on.
If you're out of work, stuck at home, or maybe your business is facing challenges, there are strategies, solutions, and alternatives (like the one I'll tell you about in a minute) to ensure that your income doesn't suffer.
Frankly, I don't mind the lockdown. I've been working from home for the past 26 years. It's usually just me, my wife and our kitty, Martina, couped up in our home office for hours on end.
So, for us, the forced lockdown here in LA isn't a drastic change from our normal daily routine. After the 2008 financial crisis, it became crystal clear to me — and hopefully it's becoming crystal clear to you — that you need to generate an income online.
You need to start something that can augment your income (or replace your income) using the internet. The good news is, right now is the best time to be unemployed and building an online income. In fact, it's never been better.
Here's why:
#1 – More and more people are finally waking up to the realisation that they NEED an online income. It's no longer an option… it's an absolute NECESSITY. The online market was already massive… but, now people are stuck indoors we're going to see a MASSIVE SURGE of people pursuing more options to work from home.
#2 – When this is over, you'll have an awesome life. There's always a silver lining no matter how bad things may seem. If you decide to take advantage of what I'm about to share with you, you'll be primed with a global online business that can produce automated income for you whether you go back to work at your job or not.
Remember that MOST things we fear NEVER come to fruition.
For many of us, not only are things going to be ok… But, after everything settles out and you start to embrace the opportunities that these challenges present, things will be better, and in many cases, much much better. You get to choose to make lemonade out of lemons.
My suggestion is to look for opportunities while others are looking for problems.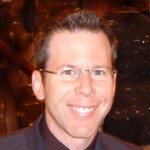 Brad Weinman Chief Research Analyst, M4 Insider
Brad is also the Co-Founder of M4 Research and Editor of The Renegade Money Guide™.
Editor's Note
:  Speaking of opportunities… one of M4's brain-trust colleagues — i.e., part of the overall group of experts, traders and smart speculators we rely on to give us verifiable & profitable programs to test and vett out — just launched a new automated system you can use to grow your income whether you're staying home in 'self-quarantine'… or not. The full report on this is now available inside the M4 Insider 
Bulletins & Updates
 area.
In order to read it and start executing on your e-revenue streams, join us here. The new system is for any M4 Insider member who wants to create automated ACTIVE-Income, utilizing our two key existing endorsed MAKE programs; programs which are also available for you to review once you join our community (2nd link above).