How to Create an Income Stream From Royalty-Generating Assets
As you know, there are many different kinds of cash-flow generating IVs (Investment Vehicles) to choose from.
We've shared many of the most popular ones in the alternative investments space. However, one type of cash-flowing asset we really haven't touched on much is royalties.
A royalty is just a slice of the pie that's paid to the royalty rights owner before anybody else gets theirs.
As long as the asset has the capability to generate revenue, the owner of the royalty rights keeps getting paid.
Being able to buy royalties for cash-flow isn't something you hear about every day. It's a unique, non-publicly-traded sector that not too many people are familiar with.
Yet, royalties are attached to all kinds of different industries such as oil, gas, patents, publishing, etc., and are actually very common.
The vendor we just added to our 'Multiply' section has created an entirely new asset class that didn't exist until recently.
Aside from several other categories, it allows you to purchase the music royalties to popular songs and song catalogues, and then receive a passive stream of income from those royalties for the rest of your life.
It's kinda like an eBay for royalties, where royalty assets can be bought and sold through web-based auctions.
Existing M4 Insider member? If so, click here to get the inside scoop on this unique alternative investment…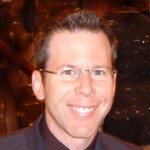 Brad Weinman Chief Research Analyst, M4 Insider
Brad is also the Co-Founder of M4 Research and Editor of The Renegade Money Guide™.