How to invest in diamonds and gemstones online…
Here's a new way to invest in diamonds via any online brokerage account.
Precious gems serve much the same function as precious metals: they're a store of value that provide an inflation hedge against the devaluation of fiat currencies.
In the diamond investing report we published a couple months ago, I shared a few different ideas you could use to profit from this uncommon alternative asset class.
And now there's a new way to invest in diamonds via any online brokerage account…
I've vetted out a fund that invests in a basket of companies that are heavily involved in the mining, refining and sale of high-quality stones. These are the largest companies in the world that are actively involved in the exploration, production and sale of diamonds and other precious gemstones.
Right now this is the most convenient and diversified way to invest in this incredibly lucrative niche without buying the actual stones themselves.
Consider this: a $10,000 purchase of gold bullion in 1949 would be worth a bit over $500,000 today… but a $10,000 purchase of quality diamonds would be worth close to $66 million.
It's definitely not too late to get in on this opportunity. And fortunately, you don't need to become an expert in evaluating the stones or learn all about the 4 C's (color, cut, clarity and carat) to participate.
Editor's Note
: The above is an excerpt from one of Brad's updates to his Premium Report,
Diamonds – a Clear-Cut Investment
.
It is available to M4 Insider members. Be sure to get on our wait-list so you're notified when we reopen.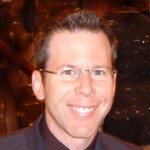 Brad Weinman Chief Research Analyst, M4 Insider
Brad is also the Co-Founder of M4 Research and Editor of The Renegade Money Guide™.