How to Kill Your Inner Victim – aka: "Victimhood"
"Self-reliance is the ability to use your own powers, ideas, skills and resources without the help of others," Ralph Napolitano writes.
"It's a fundamental part of independence."
Today, we invite Ralph Napolitano to the show to give us 15 of his top principles for self-reliance.
Napolitano is a no-nonsense, "old school life lessons" kind of guy. He talks shop on mental toughness, overcoming your obstacles and living life on your terms to create a legacy of greatness.
(You can follow him on Twitter here for his daily dose of insights.)
Self-reliance in all aspects of your life isn't easy.
Which is why it's so unattractive to most people.
(They'll tell you it's because it's all too "self-absorbed," but that's 1. Not true and 2. A lame excuse to keep from excelling at anything unique.)
Look around.
Most people want 100% convenience, 100% of the time. They want to be told what to buy, how to think, what to watch, who to love, who to hate, and how to live.
But, for obvious reasons, that mindset will never break the mold — or ever lend itself to any semblance of a satisfying, fulfilling life.
(Imagine yourself on your deathbed, thinking, "Man, I watched a lot of Netflix.")
Those who forego their independence for constant comfort will be swept up in the dustbin of history, indecipherable from the other bits of dirt.
It will be, absent a magnificent stroke of dumb luck, a life of mindless consumption.
The hardest (and most crucial) part of self-reliance, the foundational inner-core, is in Napolitano's first principle…
1. Taking Responsibility.
"One of the key features of self-reliance is taking responsibility for your thoughts, actions and words."
In other words, stop blaming the government, your boss, where you live, your family, your past, your present — and get to work.
And to do so, you must, must, must…
2. Stop Blaming Others.
Life is messy.
Things never go precisely as planned. Big ventures, dreams, goals are ALWAYS met with resistance. And most of that resistance comes from within.
The enemy of all great pursuits, says Steven Pressfield, author of The War of Art, is inner-resistance…
It's what Freud called the "Death Wish" — that destructive force inside human nature that rears its ugly head when we set out to do something BIG that will take patience, perseverance and grit.
Like a shapeshifter, this Resistance takes many forms…
Self-sabotage… self-deception… self-corruption…
And at its worst, it's that thing (or things) you do that are harmful — and take you away from your Ideal — instead of doing what you know you should.
Blaming others for your inaction (kids, friends, spouses, managers, president, Deep State… the lot) leads to more inaction.
You can only control yourself.
3. Stay Informed.
"Stop parroting the taking points you hear on TV or from your friends," says Napolitano. "Do your own research into the issue and form your opinion. It's easier to be self-reliant if you're aware of the truth."
Truth is objective. There might be a million and one ways to perceive an event, but there is only one Truth.
Many people accept the idea, often without knowing it, that their perception is infallible truth. Thus, they seek vindication over Truth. They never question their own assumptions. They never think about their own thinking.
This mental framework can only lead to deception, disappointment, detachment, confusion, and depression.
Seek truth over vindication. Truth is power.
4. Investigate Solutions On Your Own.
"Stop asking everyone to help you of give your the answers. This is weakness personified. Spend time investigating how to solve the challenge on your own instead of immediately asking others for help and advice."
Also in his book The War of Art, Pressfield points out "seeking support" as just another way you get in your own way. It gives you leeway to wait for the right person… with the right answers… to drop in your lap, before you figure out what it is you should do.
That's fantasy-making.
Hence, #5…
5. Avoid Expecting Others To Rescue You.
"Your family and friends may not always be around to save you. Figure out how to climb out of the hole you dug for yourself."
And…
6. Look For Opportunities To Learn.
None of this so far means you shouldn't seek out opportunities to learn from things external to yourself. Set your own goalposts, and then find others who have done something similar.
Find your "tribe."
People who will raise you to the next level, but expect you to put in the work necessary.
"Find someone who has already done what you'd like to do and learn from them. You can build self-reliance by constantly seeking out new skills and activities that will provide learning experiences."
7. Take Your Head Out Of Your Ass.
Self-reliance, paradoxically, often means focusing less on yourself (and becoming more humble), and more on the world around you.
"Observe the people and things going on around you and use your brains to get a better handle on what's really going on on the world. Observation provides valuable lessons about life."
8. Create Goals.
Don't just create them.
Make them as clear, crisp and attainable in your mind as possible. See yourself achieving that goal, then notice what kind of person you have to become in order to see that goal to fruition.
Want to write a book? See yourself holding that book. Smell the freshly printed pages. Run your fingers across the pages. It's REAL.
What kind of person, with what kinds of traits, do you need to become to BE the person who does that? Who is holding that book? It's not you. Yet.
What kind of person achieves what you want? That's who you are becoming every time you break the Resistance, and do what it is you know you should.
"Goals help you narrow down your focus and give you the chance to work toward an idea that makes you more self-reliant and successful."
9. Be Decisive.
"Instead of being a weak minded blob and allow others to make your decision, investigate the pros and cons of your options, seek additional knowledge if necessary, and then choose the best option for you."
10. Avoid Expecting Challenges To Magically Vanish.
2,000 years ago, Roman emperor Marcus Aurelius — at the time, the most powerful man in the world — wrote a note in his private journal.
Something, or someone, was obviously frustrating him.
He told himself that frustration is an opportunity to practice virtue.
He wrote: "The impediment to action advances action. What stands in the way becomes the way."
If your goal is to become more than what you are currently — become more YOU without the baggage — the way forward is to tackle the scary demons you've been avoiding. The ones that make you feel powerless in their presence.
Napolitano:
"Challenges don't disappear on their own. Instead of sitting there on your ass and waiting for someone else to fix them, get use and take the initiative and find solutions."
11. Learn To Manage Your Reputation.
It's simple. You define who you are and what you are capable of. Not anyone else.
"Avoid waiting for others to praise or criticize you. Instead, learn to manage your own reputation by admitting mistakes and sharing your successes. Don't let bad situations spin out of control."
12. Learn How To Network.
The "tribe" is a crucial part of living a satisfying life. Since I've been back in Ohio, I've had to cut several old friends out of my life.
We're not in the same place. Some of them, unhappy with their lives, want to relive the "good old days," I want to create new ones.
If they're reading this, they know who they are. And what they need to do.
"You're never going to get ahead unless you grow a network of like minded people. Networking provides you with valuable ideas, suggestions, and points of view, but it doesn't make you dependent on others."
13. Create A Mentally Tough Self-Reliant Mindset.
If you want to succeed, you must have a strong set of "Whys."
In our Self-Publishing Mastermind Group, for example, James Altucher laid out some sage wisdom on figuring out why one might want to write a book…
Your "why" is your rocket fuel that will keep you going long after the point most people usually give up. No matter what it is, "making money" often isn't enough (and certainly doesn't make you or your vision compelling enough).
"Focus your thoughts on things that move your forward and rid yourself of the ones that hold your back and stop you from taking responsibility. Mental toughness is the key to your success."
14. Manage Your Own Finances.
"Your family members don't want to pay your bills and you shouldn't let them. Set a budget, live within your means, and don't get into debt. Debt makes you a victim with few options."
Debt ties your hands, limits your opportunities. Getting out of it is the FIRST step to freedom of any kind.
Make a solid plan. And follow it religiously.
And, finally…
15. Create Something.
"Whether you make a paint a picture, cook dinner, build web sites, or coach a team the process of creation can boost your confidence and make your more self-reliant.
"You gotta' do something.
"Pick an activity you like and make something of it."
Don't wait. CREATE.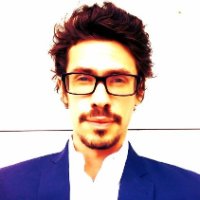 Chris Campbell Roving Reporter, Laissez Faire Today Editor
Some people collect stamps. Some people collect clocks. Others collect seashells. Chris Campbell collects awesome (and often weird) experiences. And then he writes about them.
Sometimes these stories end up in his free daily e-letter, Laissez Faire Today.
Other times they're far too inappropriate for print. And he wouldn't dare tell you about them. (Maybe if you ask nicely.)
He drinks coffee. He takes pictures with his camera. He writes ideas in a little notebook that he usually keeps in his pocket (though he currently thinks he might've forgotten said notebook in Bangkok). And he does yoga. But not always all at the same time.
Chris also wants to let you know that he's a card-carrying medical tourist. And he tells people that Laissez Faire Today is worth reading every single day. It's (probably) true.
Has pen and camera. Will travel.
Editor's Note
: It's estimated that there is
over $5000 worth
of highly sought after self-improvement and life-changing content inside the
MIND section
of M4 Insider. And, there's 
no better description for this section, we feel, than a small excerpt from Barry's article, The Wealth Paradox:
"In life, just as in self improvement and the matters of money and wealth, you either get RESULTS or you don't. And, if you're consistently struggling with the latter part (e.g., not getting or doing what you say you want to get or do), look no further than one area of your activity:
"Your behavior and your mindset. They're the most clear mirror you'll ever have for if, and how, you're getting in your own way. Behavior and mindset never, ever, ever lie!"