How To Maximize Your Income In Minimum Time
Recently, I spent about 30 minutes on the phone swapping stories with an old college buddy, Josh.
I hadn't spoken to him in years – but he tracked me down on the internet, sent me an email, and eventually it made into my personal email box.
So, I called, we caught up, reminisced about our crazy days, but then the conversation turned serious.
Josh was currently experiencing hard times in his business. He'd noticed all the mentions of me and the success I've created for others when trying to find me and wondered if I would give him some advice.
I agreed – and cutting to the chase, he lasered in on his question…
"Rich, you're successful and you've made lots of others successful – is there one thing that all success have in common that the unsuccessful seem to miss?"
And without even a second of thought I shot back, "Leverage".
So what exactly is "leverage"?
Well, one dictionary defines it as "the mechanical advantage or power gained by using a lever." Sounds simple enough, but you have to read between the lines here.
Listen friend: All success in all areas really comes down to getting the most out of the least. It's what Jay Abraham and real-estate investors refer to as "highest and best use".
To get the highest and best use – you first must be clear about your objectives.
An example from my personal life – I want to make sure the time I spend with my daughters is quality time, that it's memorable, shapes their character, is fun, educational, and deepens the bond between us.
In my business life I want to positively impact as many entrepreneurs as I can and make the business as successful as possible and I want to do it with the least amount of work possible.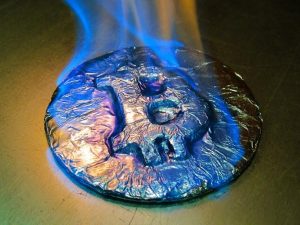 13 Times Bigger Than Every Crypto on Earth, Put Together
A new technology called "ID Coin" could replace every form of ID you have today, from your passport to your Social Security Number.
It can never be hacked or stolen… the market potential is $6 trillion… and you can buy a stake right through your brokerage account. Get the full story here…
Now that I'm clear about what I want… what's the fastest way to get the most?
Leverage. It is the backbone of success – because no matter whether we're talking business or personal life… the amount of leverage you create will determine how much success you achieve and how hard you have to work for it.
Here are a few ways to get more leverage in your personal life:
– Maintenance work – I don't do any. I'm not Mr. Handy anyway. Instead we have a handyman come around each month to take care of those tasks.
– Bills – I don't spend time at home with bills. The bills come to the office and get paid by our accounting dept. When I was just starting out and didn't have an accounting dept. I made a deal with my accountant and his bookeeper to handle it all.
– Chores – like keeping the pool clean, and the grass cut… all offloaded to pros – the pool guy, the gardener, etc…
Alright, before you jump down my throat – don't miss my point by telling me you can't afford to lay off these responsibilities on others. Because you can.
The purpose of personal time is to recharge and reconnect. Therefore, all activities that don't support those objectives can be handled by others.
If you are working in your area of strength, you'll make more by doing those activities than you'll save by doing tasks outside your core expertise. So, if you don't know your strengths, you need to make it a priority.
Why?
Because in your business you can't do everything – so the things you do, need to net you the maximum. That's the whole purpose of strategy – how to allocate your scarce resources to maximize your results. And those decisions always come down to where you get the most leverage for your efforts. And your strengths play a vital role in that equation.
This is all fresh in mind right now as I prepare for next week. The Paradigm team will be mapping out our 2020 strategy. And achieving maximum leverage on everything we do will be a priority.
What about you? How are you going to ensure you get maximum leverage in 2020?
Share your plans in our Facebook group. And let's all help one another.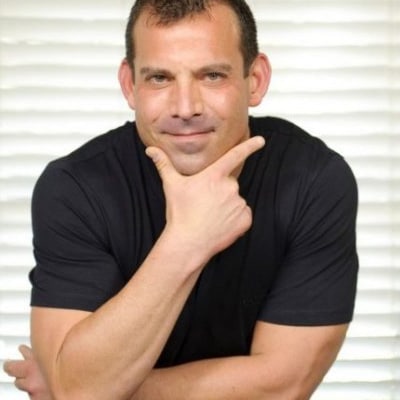 Rich Schefren CEO, Visionary, Coach and Award Winning Author
Rich Schefren: Rich is known in the upper echelons of the marketing world as the "guru to the gurus." He has worked with copy and marketing legends like Jay Abraham, John Carlton, Jeff Paul, Stephen Pierce, Yanik Silver, Jeff Walker, Todd Brown and Russell Brunson, just to name a few.
He's personally added over $15 billion in revenue to his clients… He's been featured on media outlets like The Wall Street Journal, Newsweek, ABC, NBC, FOX, MSNBC, The Discovery Channel, The Daily News and The New York Post and more. In Steal Our Winners, Rich will share business building tactics and "growth hacks" to 10X your business
Editor's Note
: If you'd like to dive deeper into the concept of "leverage" as applied to finances, and how to use two main types of leverage in order to
speed-up
your path to greater wealth, check out our short
Leverage & Financial Freedom (LFF) video
.