How to Sell on Amazon – Using FBA
The first time I read 'The 4-Hour Work Week' by best-selling author, Tim Ferriss was 2008.
If you've read the book (or similar ones like it), then you're probably familiar with terms like automated income or passive cash-flow, which is essentially money that comes in with minimal to no 'hands-on' effort.
Over the past 19 years I've been building online businesses, I've received countless emails from people asking me if automated income is truly possible, especially for someone just getting started.
The short answer is yes… IF you do it the right way.
Some of what's covered in The 4-Hour Work Week is a bit outdated now, and there's some stuff in it I don't agree with.
But, it was one of the first books I read that introduced me to the concept of the "lifestyle entrepreneur".
A lifestyle entrepreneur focuses on two core things:
Freedom of location – the ability to work wherever and whenever you want.

Flexibility of time – the ability to manage your business by investing as little time as necessary.
Obviously, if you want a shorter work week and a bigger payout, you've gotta find ways — like the ones we share in our M4 Insider members' area — to leverage your time, money and resources.
Two years ago I decided to tap into the biggest cash-flow gold rush that's happening right now… I'm talking about selling physical products on Amazon as a third-party reseller.
Here's why this is such a BIG deal:
First of all, think about how easy it is these days to order just about anything on Amazon.
My wife and I have a Prime membership.
We order all kinds of things, like water filters, vitamins, supplements for our kitty, and even basic essentials like toiletries and t-shirts… all on Amazon.
We love the free 2-day Prime shipping, and the one-click ordering makes it super convenient.
So, just about every week we have boxes from Amazon arriving on our doorstep — maybe you do too.
Amazon pioneered this trend and it's NOT slowing down.
Actually, it's just getting started.
In fact, almost 50% of all the products sold on Amazon are from third-party sellers.
The latest fiscal numbers from Amazon show that the company made $75.5 billion in sales revenue in the first quarter of 2020, and they're just beginning to scratch the surface.
Which is why RIGHT NOW is the best time to leverage the power of Amazon by getting in on the reseller side of the equation.
The good news is, because of Amazon's already-established infrastructure, it's now easier than ever for people with zero previous business experience to start an online physical products business that you can run from anywhere in the world.
And because Amazon provides their own customers and handles all the shipping, you don't have to do any selling yourself or fill up your garage with products.
Selling physical products online was a completely foreign concept to me.
All I knew was that friends of mine were going from zero to 5 figures monthly within a matter of months…
…and I wanted in on the action.
Fast forward to today, we have a thriving e-commerce business that's extremely automated.
Amazon makes the sales for us, they take their cut, and then then deposit moola straight into our bank account every two weeks, like clockwork.
Don't get me wrong, I invested a good chunk of time in the beginning stages to learn how the business model worked and to get it off the ground…
… but, after the active components of the business are put into play (including sweat equity), I have to say…
…it's one of the most hands-free business models I've seen in quite awhile.
For example, in October of 2017, my wife and I were in Europe for a few weeks to visit family and friends.
During the entire time I was on vacation, you wanna know how many hours I 'worked' my Amazon business?
2 hours.
Not per day.
Not per week.
2 hours TOTAL.
And most of that time was spent checking sales stats on my phone through Amazon's seller app.
It's an amazing lifestyle business that makes the REAL 4-hour work week possible.
There are tons of everyday people like me who invested in learning how to build this type of business.
They're now making thousands and tens of thousands of dollars of additional income each month.
Some are even doing well over $100k per month with 50% profit margins. Of course, not everyone achieves these kinds of results by selling stuff on Amazon.
Not because it's difficult…
They just don't know the right process.
That's why I'm thrilled to introduce you to two guys named Matt and Jason who not only cracked the code on how to make money selling physical products on Amazon…
… but they've helped more people achieve financial freedom with Amazon over the last several years than any other teachers I know.
I took their training a couple years ago, so I can personally vouch that their system works for anyone who applies what they teach.
The best way to see for yourself if this is something that could be a fit for you (or someone else you love) is to check out this video.
They did all the research.
They tested every tactic and strategy they could find.
And they're sharing what they learned.
Just be aware it's only available until Sunday night at 12am ET.
The last time Matt and Jason opened the doors to their Amazing Selling Machine (ASM) course was 18 months ago… and they're closing the doors for good again soon.
So, if any of this sounds interesting, be sure to check out their videos while they're still up.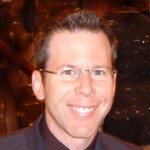 Brad Weinman Chief Research Analyst, M4 Insider
Brad is also the Co-Founder of M4 Research and Editor of The Renegade Money Guide™.
P.S. As a special BONUS, if you join ASM through any of our links above, you're also going to get a private 1-hour one-on-one consultation with me (a $350 value).
We'll hop on the phone or Skype and chat about product ideas, automation tools and resources I use in my own business, or anything else you need help with.
To take advantage of this limited offer, just reply with a copy of your receipt after you've joined ASM and someone from our team will get in touch with you to set up our meeting.