The Inconvenient Truth Behind High Yield Investment Programs (HYIP's)
I was introduced to the world of HYIP's back in 2002. Like most people, I dipped my toes in the water more than a few times and got burned in almost every case.
In fact, I took enough hits to make anyone's bank account look like a friggin' ghost town.
Altogether I'd say I've easily lost well over $100,000 on all kinds of HYIP scams of one form or another. And each time it happened, it left me feeling like I just got sucker-punched in the face with a 10-pound sledge hammer.
To newbie investors, HYIP's might appear to be the fast path to riches, but this flawed assumption is usually based on overblown optimism and lack of experience.
One of the biggest challenges
Many HYIP enthusiasts simply don't know how to conduct proper due diligence to determine whether a high yield investment opportunity is legit or not.
As a consequence, they continue to flush their hard earned money down the drain by focusing on typical here-today-gone-tomorrow type HYIP's that were never intended to last more than a few months.
Now, you might be just getting your feet wet in the investing world or maybe you've already been burned and lost money in an HYIP (maybe even a LOT of money)… or maybe you're an 'educated gambler' type who's been lucky enough to make a few bucks here and there and have come away unscathed (so far).
Either way, it really doesn't matter, 'cause as much as I'd love to tell you that the online investment arena is full of good-hearted, Mother Theresa
types, as you probably already know by now, that's just not the case.
The inconvenient truth
It is that every year online HYIP scams steal over a half a billion dollars from good people who were just looking for an honest way to grow their money. Yup, over $500 Million bucks down the drain!
These cold-hearted thieves made off with your, or some other decent person's money. The programs closed, the organizers conveniently disappeared, or the federal authorities seized the funds, etc…
Yet, time and time again, many of these failed programs said they were "different," "sustainable" and "honest" — certainly not like all of those other scams. Some program admins have even operated their schemes under the guise of being a "good Christian"… like somehow that automatically made them trustworthy.
And that's the one thing that all HYIP scammers have in common; they want to gain your trust under false pretenses so they can trick you into believing their bogus claims and eventually rip you off.
The more people know about this insidiousness that's taking place, the less money will be lost to these scumbags who don't deserve a dime of it.
Frankly, there's a boatload of online HYIP's that specialize in using hype and 'feel good' statements to fleece anyone willing to throw money at them.
Many claim to pay outrageously high daily fixed returns (i.e. 2% – 6%+ daily), but in reality, there's no such thing as a "fixed" daily rate of return with real-world investments (especially where profits are supposedly earned from forex trading).
HYIP's can close or stall at any time and when a program does shut down, it usually does so all of a sudden and without warning, taking your cash along with it.
Investors also make the common mistake of thinking that if an HYIP has been running flawlessly for a year or longer, then it must somehow be "safe", when nothing could be further from the truth.
Insanity
Remember, the definition of insanity of doing the same thing tomorrow you did today, but expecting a different result.
If you've been dabbling with HYIP's and you're fed up and ready to get off that sadistic merry-go-round once and for all, and finally experience legitimate double- and triple-digit returns, then take a look at what's waiting for you inside our members-only vault.
You can immediately gain access to proven and verified high-return investments where we know exactly how and where the profits are being generated from.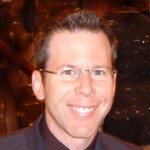 Brad Weinman Chief Research Analyst, M4 Insider
Brad is also the Co-Founder of M4 Research and Editor of The Renegade Money Guide™.
Editor's Note: That is precisely what the mission of of our premium 'money' research club, M4 Insider, is all about:
A place to dive into a constantly vetted and updated rolodex of legit alternative investment vehicles and high-reward off-the-beaten-path opportunities. To join our 7-year old (and growing) membership club, simply head to our secure order page….