ICO Mania: Crypto Jackpot or Dangerous Bet?
[ Editor's Note]: On July 21st, Chief Research Analyst and co-founder Brad Weinman, sent M4 Insider members a very well-timed cautionary Fact & Opinion piece on the burgeoning Initial Coin Offering (ICO) marketplace.
This is just an excerpt, but we wanted you to have at least some of it BEFORE you consider putting one penny into any hyped-up ICO.
To read the full commentary — which includes M4's investing rules and tips for ICOs (and our vetted out sites & resource links) — simply become a M4i member here, starting for less than $200.
At the moment, there are over 900 cryptocurrencies available on the market, with many more on the horizon, popping up like mushrooms.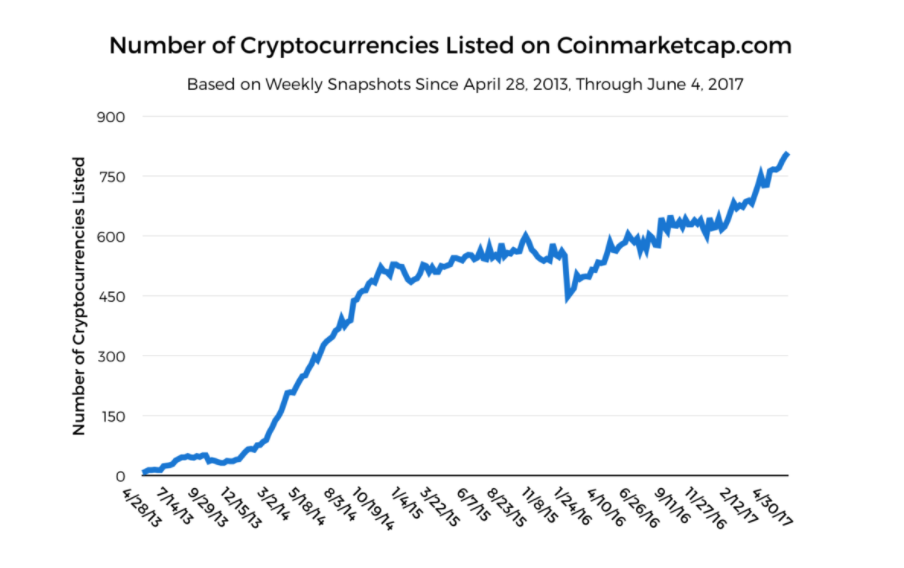 Lately, we've been getting questions from members asking about various ICOs and what we think about this space.
Investing in ICOs is a scorchin' hot trend right now, so I thought I'd discuss the current ICO mania we're seeing, and pass along some insights to help you increase your chances of making some really great returns from them.
I also want to cover some general ground rules for investing in ICOs. Because if you dive into this market without following the basic rules, you'll likely end up throwing away your money on a bunch of digital junk that you'll never see an ROI from.
But first, what the heck is an ICO, anyways?
If this jargon is new to you, ICO stands for initial coin offering.
An initial coin offering is made when a company chooses to fund itself through cryptocurrencies rather than fiat currencies. In many ways, they're a natural progression from the popular crowdfunding sites like KickStarter, IndieGoGo, and GoFundMe.
Similar to the way a privately held company goes public by selling shares to investors via an IPO (Initial Public Offering), an ICO distributes digital tokens (aka "coins") to early investors for a limited period of time at a fixed discounted price.
Instead of using Kickstarter though, the majority of ICOs use the Ethereum platform's smart contracts that allow people all over the world to exchange other cryptocurrencies for the new native coins once they're listed on the cryptocurrency exchanges.
The funds invested during an ICO are used by developers to launch their proposed projects.
And while their fundraising goals are generally the same, the companies behind ICOs don't have to prove themselves to Angel or venture capital investors, provide any kind of formal contract, or deal with an onslaught of regulatory hoops that companies behind IPOs have to.
This new crowdfunding paradigm is revolutionary, because for the first time in financial history, startups can acquire capital from both large and small investors with nothing more than a website.
Simply put, there's really not that big of a difference between many ICOs and a GoFundMe page detailing why you should contribute to a 20-something girl's account so she can take a random vacation she feels she's entitled to.
Essentially, ICOs are the equivalent of owning non-refundable game tokens for Chuck E. Cheese's (I still have a stash of some), except none of the stores exist yet, and you don't know when or where they're gonna be built, if ever. On top of that, you don't even get pizza out of the deal!
So far, over $1.2 billion in cryptocurrencies has been raised through ICOs. In fact, last month a project called Bancor raised $153 million in funding in about two hours, which is pretty mind blowing.
There's no doubt this business and investment model is amazing. However, I think that the majority of crypto investors lack the experience of failure. Meaning, when you invest in an ICO, you're basically investing in a tech startup.
Tech start-ups are not only very difficult to develop, but statistically, 9 out of 10 of them fail. That's what investors are missing.
If there's an ICO and a project that's building something on the Blockchain (i.e., the platform where the new decentralized applications are being built), then there's this perception that they'll succeed just because it's a Blockchain project.
And, while many ICOs may have ground-breaking aspects to them simply because they're Blockchain projects, it doesn't change the fact that the majority of startups fail due to insufficient or non-existent demand for their product.
Another problem with ICOs that's worth mentioning here is that many of them are susceptible to pump and dump schemes, or are flat out scams from the get-go, intentionally created with the sole purpose of robbing people of their money.
What I'm getting at is that these ICOs are no different than any other type of high-yield, high-risk IV. Yet, people are blindly investing boatloads of money in different projects without really understanding what they're actually investing in.
I recently reached out to our longtime friend and…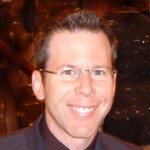 Brad Weinman Chief Research Analyst, M4 Insider
Brad is also the Co-Founder of M4 Research and Editor of The Renegade Money Guide™.
[ Editor's Note]: to continue with Brad's commentary and ICO resources, become a M4 Insider member, login, and then go to our July 21st Journal Update.

Also, on September 20th, Barry released Part 1 of Bitcoin Billions; a deep inside look  into why Bitcoin is a legit currency. Also, you'll be able to talk very practically (with your family and friends) about how it holds value, irrespective of what its price chart is doing.

Plus much, much more, including some upcoming profit opportunities to coattail onto as this very early-adopter market starts to take off over the next several years.