Jeff Bezos, Socialist Hero
Or, How THE PEOPLE Seize the Means of Production… Using Capitalism
Starting a book store requires capital for real estate, books, marketing, and labor costs.
Starting e-commerce giant Amazon in a garage and working 12 hour days for years required less capital.
Bezos seized the means of production from the capitalist book store owners and became the richest man in modern history.
Yet if Jeff Bezos distributed all of his $134.5 billion to all 736 million people on earth living in extreme poverty, he could more than double their standard of living… for three months, and six days.
Then all his money would be gone. He wouldn't be making any more from Amazon, having liquidated his 16% of the company in order to distribute his wealth. And the people in poverty would be no better off than they were 96 days earlier.
But Bezos' platform Amazon allowed two million sellers worldwide to earn $42 billion in 2018.
And they will keep earning that money year after year. That's how poverty has been reduced by over 90% in the last 120 years.
Anyone can start an e-commerce website for a couple hundred bucks.
Editor's Note
: See our M4 Insider (M4i) mini-report here,
Money >> Make >>
How To Get Your Slice of Amazon's Multi-Billion Dollar Pie
.
If you're not yet a paid-up Mi member, be sure to join us here… 
The value in using Amazon for e-commerce is the labor that Jeff Bezos put into the company, not in the website itself.
In fact, Amazon helped me seize the means of production from publishing companies.
I wrote and self-published a book… which basically no one bought. Because the value of a publisher is not in their printing presses… it is in the skilled labor required to sell a book. (And I'd be grateful to any greedy capitalist who helped me sell a million copies and kept 90% of the profits.)
Capitalism has even allowed socialists to exit the capitalist system, and start their own little socialist utopias… on private property.
The only thing that may be holding you back in all this is the government.
Because the government still forces you to pay rent on your socialist utopia's land–property taxes.
The government taxes self-employed independent contractors 15.3% just on payroll taxes–double what an employee pays.
The government requires licensing for hair braiding, giving diet advice, and teaching kids how to sew.
The government has so many taxes, that you can hardly accumulate enough capital to start a business. They have so many regulations, that you can't compete against the established crony-capitalist political donors.
The government is what is standing in the way of the people fully seizing the means of production. Not the capitalists.
The capitalist who created cloud computing, online sales systems, apps, platforms, computers, cell phones, and so much more… they were happy to hand over the means of production, for an ever smaller price.
They did it for profits… And they cut their prices because of competition.
The result is, the proletariat has been freed from the oppressive demands of the capitalist.
The choice is not to work long hours for little pay, or starve.
The choice is work 40 hours for meh pay, and do fine… or strike it out on your own, and see if you have the skills it takes to not just seize, but productively USE the means of production.
And if you can't… you're probably better off working for a capitalist and borrowing his means of production in exchange for a salary.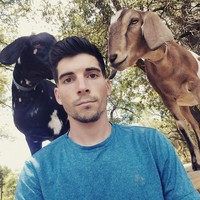 Joe Jarvis Writer for TheDailyBell.com
Joe lives on a mini organic farm in northern Florida. He's a true seeker of freedom and sovereign-living.
He is the author of two thriller novels, Flight Grounded, and Anarchy in New England.