The Key to Crypto Profits
The key to making money in cryptocurrency is simple.
Buy. Hold.
That's it.
Yes, you need good security too. But the most important thing is simply being able to hold on during volatile years.
Many are tempted to take profits after they're up 2X or even 5X. Both would be a mistake (unless you desperately needed the cash).
Let me explain why…
Cryptocurrencies are a (potential) monetary revolution. Bitcoin could become a common investment asset and value transfer vehicle.
As I often point out, ownership today is tiny, with far less than 1% of the population owning any cryptocurrency at all.
But adoption is accelerating incredibly fast.
Let's look at some metrics.
Coinbase, the largest U.S. cryptocurrency exchange, was adding around 55,000 new accounts per day last November.
In a month, that's 1.7 million new crypto (mostly bitcoin) users.
Let's say half of those actually invest, and that they invest $3,000 on average (less than half a bitcoin). I suspect this may be a conservative average, but it's hard to say.
This influx of new buyers from Coinbase would add more than $2.5 billion in buying pressure per month (if they each bought less than half a bitcoin).
The total value of all 16.6 million bitcoins in the world today is around $140 billion, with each coin being worth around $8,315 as I write this (2-8-18).
On the supply side, 1,800 bitcoins are currently being "mined" per day. Not all of those are sold, but let's pretend they are for this example. That's $15 million in selling pressure from new coins per day. In a month, that's $449 million worth of new bitcoins mined.
So from just one exchange, we have perhaps $2.5 billion in new buying pressure. And selling pressure from new coins is just around $449 million.
Let's also factor in the following:
Bitcoin owners are loyal and tend to stick around.
There are dozens of other large crypto exchanges around the world.
There's been an influx of 130-plus hedge funds looking into crypto.
There will only ever be 21 million bitcoins.
CME Group has launched crypto futures.
Now that crypto futures are live, bitcoin ETFs are likely to follow.
The big money players are dipping their toes in this market.
And there you have a recipe for a feeding frenzy of epic proportions.
Upside for Altcoins
Cryptocurrency owners tend to fit a pattern: They buy bitcoin first and fall in love with the idea of independent money.
Holders tend to do very well on their bitcoin, and eventually some of these profits make their way into "altcoins," or alternative cryptocurrencies.
The lure of altcoins is simple. Many of them have borrowed from bitcoin's code (it's free to use), but have improved it in important ways.
They're trying to beat bitcoin in transaction speed and cost (and a few are succeeding wildly). Competitors like Ethereum create additional functionality, such as the ability to execute "smart contracts" on the blockchain, leading to endless potential applications.
Bitcoin will always have a special place in my portfolio. I'll always own some. But much of my time is now spent analyzing its competitors.
It's an absolutely fascinating field. Competition keeps the technology moving very fast. Some of the most talented developers in the world are racing to make their coins the best.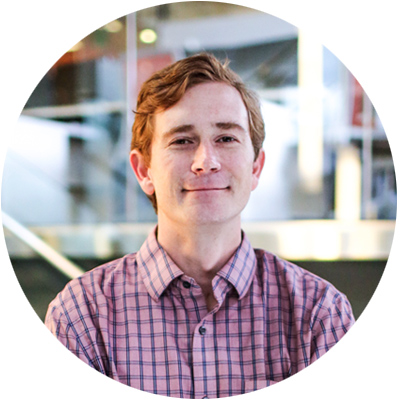 Adam Sharp Founder at Early Investing
Adam Sharp is the Founder of Early Investing, a new website and e-letter focused on equity crowdfunding. He is an active investor in more than 70 private startups.
A former financial advisor, he also has extensive experience with Internet marketing and financial writing. Adam has worked as a marketing consultant for sites including chess.com and catalogs.com. He has built three profitable web businesses.
Editor's Note
:   In addition to our own M4 altcoins portfolio (M4 Insider Members go to the
Money >> Multiply tab
after logging in), you can stay in the loop about ancillary profit opportunities in the crypto space by joining us as a
Bitcoins Wealth Club member
.
For instance, Brad just gave advanced notice to our referred BWC members  about a new automated crypto trading robot he has personally been testing for the past several weeks. The results he's been seeing so far have been impressive. Even in this recent down market, it's turned a profit. Out of 192 total trades, I've had 112 winning trades at average about 2.1%, totally passively without me doing any trading myself.
And, of course, you can join the M4i community anytime HERE. We serve-up a plethora of resources, contacts and unique methods to make, manage and multiply money..