Making Bank-sy
Profiting with the art world's most mysterious figure…
You don't have to be a secretive British street artist to make coin through art.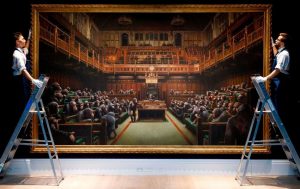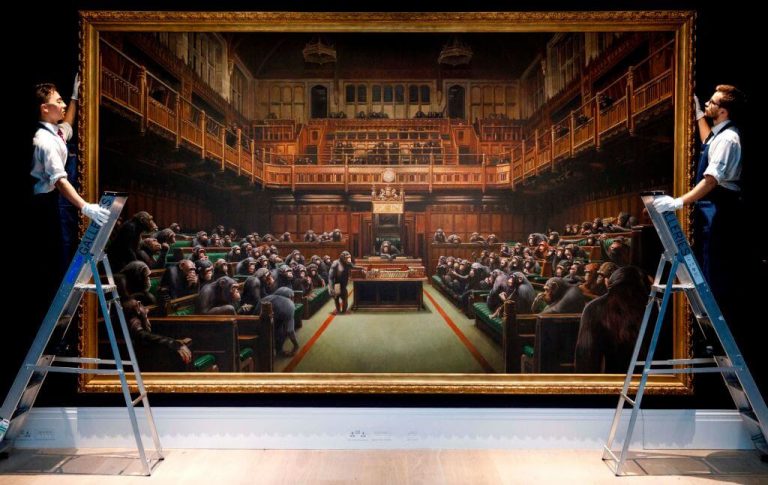 And, contrary to what many people think, you don't need millions of dollars either.
Nor do you need to have any previous experience in collecting art, a degree in art history, or possess impeccable
taste. You just need to know some basic ground rules and take action.
Yesterday (10-3-19), the famed "unknown" artist, Banksy, had one of his paintings (Devolved Parliament – pic below) fetch a cool $12.2 million after a 13-minute auction bid.
Great, you say, how's that benefit me?
Good question.


It doesn't directly.
And, I get it… you may not even like satirical and politically-themed graffiti art in the first place.
The BIG point here is that you can diversify your portfolio and get a great ROI by investing in collectibles, namely fine art.
At the end of 2018, the Wall Street Journal asked: What were the best investments of the year?
Two alternative asset classes happened to be at the top of the list:
Via our wealth-building community, M4 Insider, we have extensive reporting and how-to resources on both.
On the latter investment, we have a screencast walk-thru which shows the little-guy-and-gal retail investor how to own a piece of automotive history for about the price of a decent dinner for two.
Yup, equity stakes in classic cars for under $50/share.
But, back to Art.


The WSJ reported that…
"investors who put money into art at the beginning of the year saw an average gain of 10.6% by the end of November."
In the same time period, the S&P 500 was down 5.1%.
As a result, those who diversified their portfolio with collectibles were able to offset losses in the financial markets with stable gains on other investments, and their economics were better than had they not invested in art, for example.
Via our in-depth report, Picture Perfect Profits, my business partner Brad Weinman dives down the art investing rabbit hole.
He'll give you a comprehensive understanding of the art world, how it operates, how to avoid getting ripped off.
And, the best part?
It's chock full of additional resources of where to buy affordable art.
It's basically an amalgamation of three decades of Brad's experience in creating, collecting, buying, and selling original works of art.
You'll learn multiple ways to buy and invest in the fine art market, including a totally hands-off long-term play you can start investing in with less than $100.
Come on in… the water is fine…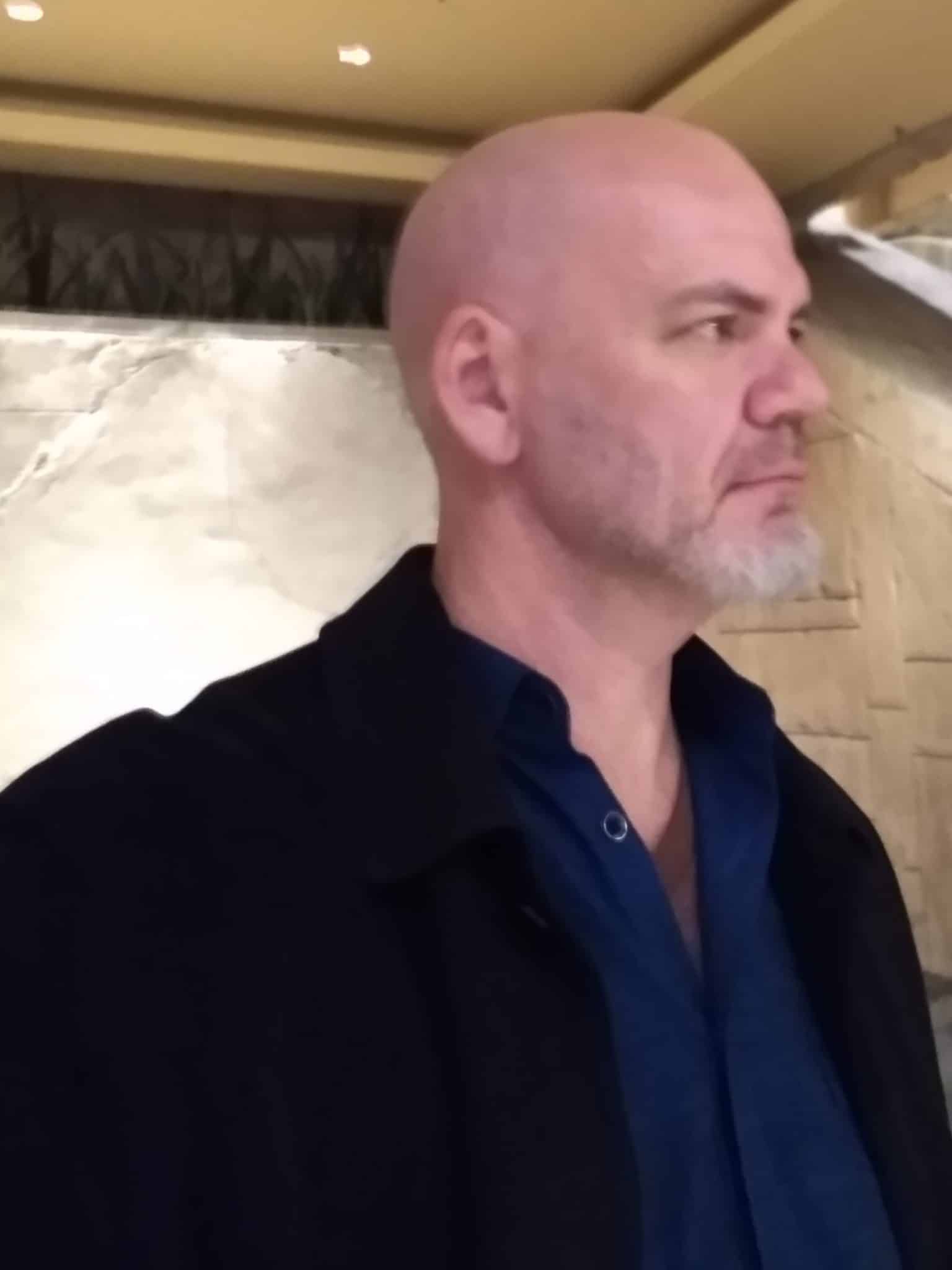 Barry Goss Managing Editor, M4 Insider
Barry is also the Co-Founder & Publisher of M4 Research.