$93,077.32 Case Study
In a time when money travels at the speed of light, and the ability to make money transcends time and space…
There are an incredible amount of people plagued by a scarcity mentality.
It's this idea that success is a fixed pie.
Dig deeper, it's the idea that in order for someone to succeed, someone else has to fail.
So this often brings up a lot of guilt about money… about one's own worth… about the "system"…
When you come to realize this scarcity mentality is an illusion, however, and there's more than enough for everyone to succeed (by their own definition of success), things shift…
And the opportunities begin to reveal themselves.
These opportunities begin small, simple, but then grow, over time, into powerhouses.
With that said, let's talk about one such opportunity that crossed my desk this week…
It's a very simple side-hustle. But I don't hear many people talking about in the "digital entrepreneur" world…
Merch is a print-on-demand service for custom-made shirts, originally created to help indie artists create merch for their brands.
Since then, however, a few savvy entrepreneurs figured out there's good passive income to be made through this model.
In fact, one guy built a shirt business on Amazon that made him over $3,000 per month.  (Working about 2-3 hours a day.)
And then he sold it for a little under $100,000.
I'll tell you the specifics of their business in a moment.
The strategy, however, is braindead simple.
1] Do keyword research for shirts people are already looking for.
2] Create a superior design, or have one made for cheap on Fiverr.
3] Use basic SEO for shirt listings to utilize Amazon's algorithm.
4] Keep building your portfolio.
When you build up enough shirts, even a small number of purchases can add up into a nice monthly cash flow.
Best part, this strategy is, aside from the designs (which can be outsourced), pretty hands-off.
The aforementioned business — the one that sold for $100K — looked like this…
He had 400 designs in his catalogue, creating an average of $3,324 per month. (The owner's business partner created the designs.)
He could've let this business ride at the point, making around $3,000 a month in passive income.
Instead, he posted the business for sale on a site called Empire Flippers, and sold it for $93,077 in just 19 days.  (The full case-study is here.)
What's amazing is, aside from including SEO keywords on his site, he didn't do any marketing.
He simply made what people were already searching for.
That's just one side-hustle you could start to start making passive income in 2019.
And there are hundreds more just like this one.
This book's packed with money making ideas anyone can pull off.
When I read it, my imagination caught fire…
Making money is easy… even in times of turmoil, people buy things.
Kick the scarcity mindset to the curb.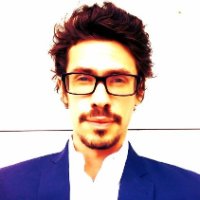 Chris Campbell Roving Reporter, Laissez Faire Today Editor
Some people collect stamps. Some people collect clocks. Others collect seashells. Chris Campbell collects awesome (and often weird) experiences. And then he writes about them.
Sometimes these stories end up in his free daily e-letter, Laissez Faire Today.
Other times they're far too inappropriate for print. And he wouldn't dare tell you about them. (Maybe if you ask nicely.)
He drinks coffee. He takes pictures with his camera. He writes ideas in a little notebook that he usually keeps in his pocket (though he currently thinks he might've forgotten said notebook in Bangkok). And he does yoga. But not always all at the same time.
Chris also wants to let you know that he's a card-carrying medical tourist. And he tells people that Laissez Faire Today is worth reading every single day. It's (probably) true.
Has pen and camera. Will travel.