Lessons From Everyday Breadwinning, Six Figure, Millionaire Moms
This [below my author bio] is a guest post written by Liz, AKA Chief Mom Officer. She works full time in IT, is a mother of three boys, and writes over at Chief Mom Officer evenings and weekends. Her site is all about money (yours and your kids), work, and having frugal fun as a family.
Her Breadwinning, Six Figure, Millionaire women series shares inspiring stories of women of all different ages, industries, and family configurations-including, of course, multiple physicians. She's always looking for more interviewees, so if you know any women that are the family breadwinner, a high-income earner, or high net worth be sure to drop her a note.
I had the pleasure of meeting CMO at FinCon last October and I'm sure you'll enjoy her writing as much as I do. We have no financial relationship.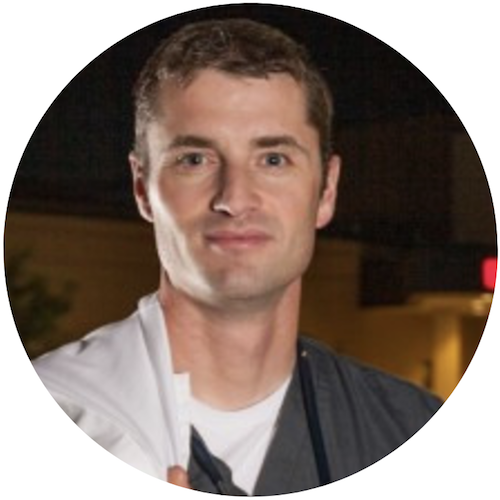 Dr. James M. Dahle Editor, The White Coat Investor
James is a practicing board-certified emergency physician a little more than a decade out of residency. He has always been interested in personal finance and investing. And, one days he had an ephinay:
Most financial professionals take a one-sized-fits-all approach; many are just commission-based salesmen who are usually peddling loaded mutual funds or whole life insurance.
To help his colleagues, James started The White Coat Investor, a blog that offers doctors and other high-income professionals advice on personal finance and investing.
I've been an avid fan of personal finance and investing ever since I first read The Wealthy Barber as a teenager. Ever since I've devoured every kind of media around personal finance – books, magazines, newspapers, podcasts, and blogs.
One subject I always love to read about is how a "successful" person becomes such – and how wealthy people obtain, manage, and invest their money.  After all, as they say, "success leaves clues" and I was interested in following those clues to become successful myself. Over time, as I read more, I would notice such stories were typically about people who were:
Male
Single, or had no children
Owners of a business that earned millions of dollars each year
Executives in a Fortune 100, 500, or 1000 company
Famous in some way
I've spent the past year getting to know a different set of people. Moms who are the breadwinners in their family, who earn six figures, and/or are millionaires. These moms aren't corporate execs, famous, or own a business that most of us can't even imagine founding. There are plenty of other great places to go to find those stories.
This is a subject I'm very interested in, because I fit this description and frankly couldn't find a lot of people (read: anyone) in my "real life" who was like myself. I started out making $22k per year, working full time and going to school full-time nights and weekends.
I completed my MBA in evenings after work with two young children, through the near death of my husband from septic shock, and I've saved and invested since I was a teenager. Today I'm the breadwinner and sole income earner of my family, and I not only work a more than full time demanding job in IT managing $10 million in development for a large corporation, but I also run my website on the side.
I knew other regular moms like me were out there, and the best place to find them would be the internet. And find them I did.
Instead of being famous, they're ordinary moms from every walk of life. Teachers. A retired police captain. A CPA. Moms working in finance. A woman who works in content design. And, of course, doctors. They are the breadwinners (and at times sole income earners) of their families, earn high incomes, they're millionaires – sometimes one, two, or all three at once.
I've found that their success leaves clues, too. So today I'd like to share them with you…