Money Multipliers
Invest At Least 10% Of Your Income Into Vehicles That Will Generate More Money
Do you have unnecessary debt?
Do you know how many dollars you spend each month?
Do you know how many dollars you make each month?
Are you making as much money as you'd like to be?
What's holding you back from creating more value in other people's lives?
Most people don't track their expenses. But if they did, they'd be shocked how much money they waste on stuff like eating out.
I wasn't able to become financially successful until I made finances a priority in my life. If something isn't happening in your life, it's because you haven't made it a priority.
So how do you make finances a priority?
You set extremely clear and high financial goals
You have powerful reasons ("WHY") for achieving those goals
You begin studying how to become financially successful (reading books, getting mentors, learning from other people's mistakes)
You learn how to sell something (as Joe Polish says, being "good" and "getting paid" are not correlated) — you need to learn how to sell and market or you'll always be a starving artist or working for someone else
You need to start investing money in 1) yourself and your own personal/professional development, 2) your future via retirement or some other investment tools, and 3) your key relationships — if you're not investing in your relationships, then they probably aren't getting better
If you can start to get yourself organized, you can begin making lots of money. You can make many thousands of dollars passively on a monthly basis.
Very few people create true wealth.
Even those who have high incomes are not truly wealthy. Most people's lifestyles match their incomes. When they make more, they consume more. In fact, most people make money solely to consume.
Very few people make money to invest that money.
It's best to think of your business as only 1/2 of your income equation. You have your business which brings income. Then, you have your investment entity to turn your income into even more money.
Like anything, how well you manage your money is determined by how well mentored you are. If you want to become brilliant with money, invest in education and mentoring.
The best time to plant a tree was 20 years ago. The best time to start investing was also in the past. If you haven't started yet, don't sit and wallow in regret. Tomorrow doesn't exist for people who don't do something today.
Start today. Get yourself educated. Create a vehicle, or several vehicles, where you put at least 10% of your income. Eventually, your investment vehicle may even start producing more profits for you than your actual business.
Compound interest is a real thing. If you put 10% of your income into your investments over a long enough period of time, you'll be set.
Unlike the majority of high earners out there, you'll be able to STOP WORKING whenever you want, because your money is making more than enough money for you to comfortably live with.
The above is an excerpt from Want To Become A Multi-Millionaire? Do These 20 Things Immediately, which first appeared at Medium.com, here, on December 28tth 2018.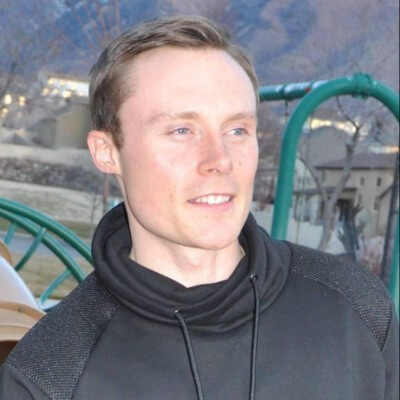 Benjamin Hardy Author of Willpower Doesn't work
Benjamin Hardy's work is viewed by millions of people monthly and is featured on Forbes, Fortune, Psychology Today, CNBC, Cheddar, Big Think, iHeart Media, and many others.
He has grown his email list from 0 to nearly 400,000 followers in the past 3.5 years without any paid advertising. He is the author of the bestselling book, Willpower Doesn't Work. Ben is nearing the completion of his PhD in Organizational Psychology.
Editor' Note
:
What if I told you we could help you kick off the new year with a "money-multiplying" big splash?
What if, in lieu of just boring ho-hum stock market returns, you had access to our ongoing research & reporting around alternative-investments, unique active-income opportunities, and other 'off Wall-Street' ways to grow your wealth?
Well, certainly, we haven't been shy about explaining what we do. I think Barry did a solid job in his How to Be a Smart Speculator post.
However, if you'd like a quick overview of just ONE of nearly 60+ vehicles we use to grow our money, check out this video on our YouTube Channel: