Net Worth Mentality
Do you feel like you're not getting ahead with your finances? That no matter how hard you work or how much extra money you earn, you're still in the same place as you were a year or even five years ago?
It may be that you have the wrong mindset about your finances.
The authors of The Bogleheads' Guide to Investing (a book inspired by the sage investing principles of the late Jack Bogle) describe two mentalities when it comes to personal finance: the paycheck mentality and the net worth mentality.
A person with a paycheck mentality just focuses on increasing their income in order to increase their wealth. A person with a net worth mentality also seeks to boost their income, but builds their wealth through saving and investing as well.
Pretty straightforward, right? The second path seems like the obvious tack to take. And yet many people are stuck in a paycheck mentality.
The problem, according to the authors, is that it's easy to conflate income and wealth:
"From the time we are old enough to understand, society conditions us to confuse income with wealth. We believe that doctors, CEOs, professional athletes, and movie actors are rich because they earn high incomes. We judge the economic success of our friends, relatives, and colleagues at work by how much money they earn.

Six- and seven-figure salaries are regarded as status symbols of wealth. Although there is a definite relationship between income and wealth, they are very separate and distinct economic measures.

Income is how much money you earn in a given period of time. If you earn a million in a year and spend it all, you add nothing to your wealth.

You're just living lavishly. Those who focus only on net income as a measure of economic success are ignoring the most important measuring stick of financial independence. It's not how much you make, it's how much you keep."
Before I read this, I understood the importance of saving money and living frugally, but I hadn't really thought of income and wealth as distinct concepts. Consequently, I was more focused on increasing my income as opposed to increasing my net worth. I had a paycheck mentality.
After reading the above words of wisdom, and learning more about the best practices of personal finance, I started shifting to a net worth mentality. My primary goal now isn't just to make more money, but to keep more of it so I can create long-lasting assets and security for myself and my family.
Here is my guide to help you make your own shift from a paycheck mentality to a net worth mentality.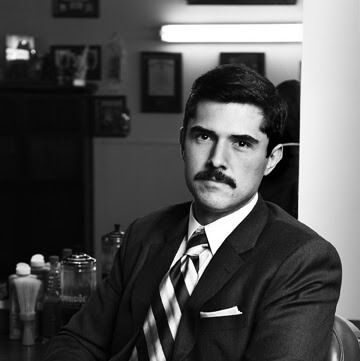 Brett Mckay Founder of ArtofManliness.com
Brett founded the Art of Manliness in 2008 and has grown it into the largest independent men's interest magazine on the web.
Brett grew up in Edmond, OK, a suburb of Oklahoma City, and attended the University of Oklahoma. He took a break in college to live in Tijuana, Mexico for two years doing service. After graduating with a BA in Letters, he then went on to pursue his lifelong goal of going to law school. While attending the University of Tulsa College of Law, Brett started the Art of Manliness as something fun to do in his spare time.