Overlooked Secret For (Re)Building Credit
A good credit score is a critical part of your overall financial health. It's also absolutely essential for obtaining low-interest auto or home loans.
However, there are a variety of life events that can cause your credit score to drop from excellent to poor. It could be the loss of a job, a bankruptcy, a foreclosure, student loan debt, an unforeseen medical expense, or even out of control credit card spending.
A bad credit score can affect your eligibility on affordable home loans, apartment rentals, mobile phone contracts, and even securing a new job.

The good news is, there are plenty of workable solutions to improve your score.
We have a ton of 'insider' (overlooked and little-known) strategies and resources to help you fix and improve your credit within our comprehensive In The Black Report.

But, here on this blog post (no M4 Insider membership required), I want to throw out one approach that many people commonly overlook:

Secured Credit Card
A Secured Credit card is one that uses collateral — usually in the form of a security deposit account — to 'secure' funds in case of default on payment.
For example, if you deposit $1,000 in this type of account, you would have $1,000 available on the secured credit card.

This deposit account gives lenders confidence that they'll receive any payments due to them.

In other words, if you run a balance and fail to pay, they'll simply withdraw the funds directly from your security deposit account based on the balance owed, plus any interest and fees.

Of course, the goal here is to always pay off the balance in order to improve your credit score little by little.
The cool part is that your account is reviewed periodically… and, as you make successful monthly payments, you may be entitled to not only receive your security deposit back (which in turn, makes it a standard credit card), but it's possible to also receive increases in your available credit on the card.

NOTE: For this method to work, you must use your credit card every month.

A good practice is to use up to 25% of the balance and pay it off before the due date.

Part of your credit score is based on credit usage and successful paid-in-full balances.

Another part of your credit score is based on credit usage.

As a general rule, maintaining a balance of less than 30% of your total revolving credit line will help your score remain at the higher end of its potential.

When you start using more than 30% of your total available credit, your credit score is likely to suffer.

In the example above with a $1,000 credit limit, be sure to keep your usage balance under $250 – $300, even if you can afford to pay more.

The best practice would be to use up to $300, pay it off in full, then use the card again up to $300.

Now, in regards to what the top secured credit cards to have are… we've compiled a list for M4 Insider members. If you're an active member, click here to get instant access to our list.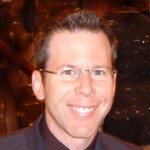 Brad Weinman Chief Research Analyst, M4 Insider
Brad is also the Co-Founder of M4 Research and Editor of The Renegade Money Guide™.
Editor's Note
:  Using O.P.M. (other people's money) to build wealth has been a favorite leveraging strategy among the elite for many years. But with banks remaining cautious since the economic meltdown, millions of consumers haven't been able to acquire low-interest credit cards that carry high limits.
For over 9 years, we've been endorsing a credit-acquisition vendor who assists U.S.-based clients to obtain $50,000 to $250,000 in 0% interest credit cards for the first 6 – 18 months (usually $40k – 80k on first batch of applying). The best part is that these credit lines aren't tied to personal assets and don't show up on a personal credit report.
Barry and Brad were personal clients of this vendor before they founded M4 Research. This M4 Insider-listed solution for obtaining corporate credit lines has proven to be a great option, not to mention affordable compared to other services out there.
You can use the credit lines for just about anything. Some people use it to pay down high-interest credit cards, while others use it to invest in real estate or alternative investment opportunities.
Existing M4i member? Click here to learn more….
Not a M4i member? Click here to join us...