The Power of Owning versus Working
Massive Wealth Means You Don't Work — You Own.
"Ordinary people work very hard for little money, clinging to the illusion of job security and looking forward to a three-week vacation each year and maybe a skimpy pension after 45 years of service." –Robert Kiyosaki
Let's imagine two individuals. They both want to be life coaches, and they both want to be rich.
The first individual creates a life coaching business from the ground up.
Although he has impressive profits, he is busy all the time. His income is directly tied to how many hours he works, and he can only work so much.
The second individual also creates a life coaching business, but she hires other coaches to do the work. Pretty soon, all her clients go to her hired coaches, and she gets a cut from each client. She only works when she wants to, making money while she sleeps.
This is the power of owning versus working.
If you limit your earnings based on hours worked, you'll always hit a ceiling. You're just one person. But if you own the enterprise, you remove all limits. Massive wealth becomes possible.
Building wealth almost always involves owning multiple streams of income — businesses, passive income, side-projects, royalties, stocks, investments, etc.
When you own, you can keep adding to what you own with very little time commitment. Tony Robbins owns nearly 30 companies, yet he barely spends any time on them. He hires others to do the work for him, while he gets a cut. This is typical behavior of the wealthy.
Owning also means lowering taxes on your wealth. Taxes are one of the greatest leeches of wealth. The less tax you have, the more money you keep.
In most places, income tax is about 25–50% (it's like giving the government your entire paycheck from January until June). But many people don't own; most of their money comes from their job income.
Owning assets like real estate and investments often have far lower taxes. Many investments have less than 20% tax. Passive income might have no tax at all.
According to Thomas Stanley…
"To build wealth, minimize your realized (taxable) income and maximize your unrealized income (wealth/capital appreciation without a cash flow)."
Poor people don't invest. They don't own. They work harder and harder for income that is more and more taxed.
This is not how to build massive wealth. Owning is.
The above is an excerpt from 7 Surefire Strategies To Build Massive Wealth According to the Top 7 Finance Books, which first appeared at Medium.com, here, on September 12th  2017.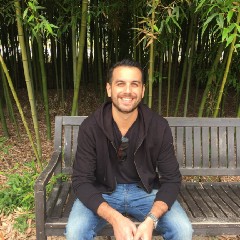 Anthony Moore Author, Coach, Writer
Hi, I'm Anthony. My wife and I are currently living our dream traveling the world. My top priorities are my faith, my family and friends, and learning how to live an extraordinary life.
I love traveling and eating world-class food. Over 5 difficult years, I've spent thousands of hours in behavioral change counseling, read hundreds of books on success, and eventually became a Top Writer on Medium.com for self-improvement and success.