Passively Profit From The World's Most Elite Traders
Automated trading systems continue to be one of the most popular ways for savvy "little guy" investors (and, even complete newbies) to generate passive cash flow from the markets.
One of our endorsed M4 Insider listings (login required) is an independent rating and trading signal service provider that monitors and verifies the real-time trading performance of internationally recognized futures, stock, and forex traders.
This vendor represents several of the best veteran traders in the world who are producing phenomenal returns.
For example, one trader has locked in a 165.4% return over the last 23 months, while another one has a 49.6% return over the last 4 and a half months.
Another important point worth mentioning is that all of these traders have their own skin in the game, meaning they trade their money right alongside their clients' funds.
Like many of the signal providers we list, this vendor offers a convenient auto-trade option, which allows you to benefit from complete hands-free automation.
Not only that, but there are no performance fees, so you get to keep 100% of the profits.
All the details on this vendor can be found within M4 Insider.
I'll also tell you which three-time Oscar nominated actress is affiliated with this vendor and how she was able to turn a $10,000 investment into more than $100,000 in just 12 months… at age 17 (hint: it has nothing to do with her being a celebrity).
NOT a M4i member yet?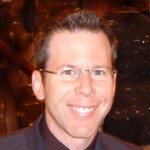 Brad Weinman Chief Research Analyst, M4 Insider
Brad is also the Co-Founder of M4 Research and Editor of The Renegade Money Guide™.