Reboot 2020 & the COVID-19 Cover-Up
Guest Insight: From time to time, we pass along unique commentary and profitable resources from our cadre of collaborators and industry colleagues. Quality content we feel might interest you. Here are some thoughts from our friend Chris Campbell at Laissez Faire Today.
The spiky virus was just the pin to our rotten financial system.
In that way, indeed, it's a "cover-up."
The good news?
For years, our forecasters have said that a new monetary system is inevitable…
Now it's becoming increasingly clear they're right.
Best part? According to the information at the link below, the globalist elites will get left in the dust.
What's coming down the pike could change everything about how you earn money, spend money and invest your money for retirement.
It could also present you with a chance for incredible, generational wealth.
Follow this link to find out how — you won't regret it.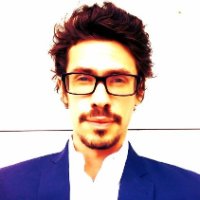 Chris Campbell Roving Reporter, Laissez Faire Today Editor
Some people collect stamps. Some people collect clocks. Others collect seashells. Chris Campbell collects awesome (and often weird) experiences. And then he writes about them.
Sometimes these stories end up in his free daily e-letter, Laissez Faire Today.
Other times they're far too inappropriate for print. And he wouldn't dare tell you about them. (Maybe if you ask nicely.)
He drinks coffee. He takes pictures with his camera. He writes ideas in a little notebook that he usually keeps in his pocket (though he currently thinks he might've forgotten said notebook in Bangkok). And he does yoga. But not always all at the same time.
Chris also wants to let you know that he's a card-carrying medical tourist. And he tells people that Laissez Faire Today is worth reading every single day. It's (probably) true.
Has pen and camera. Will travel.
Editor's Note: Here in-house, at M4 Research, we're also in deep due-diligence on some little-known "freedom tools" usually only known and available to the very elite of society.
Specific to asset protection, sovereign living, personal privacy, dual citizenship, overseas investments, etc… within the coming weeks, we'll be sharing extensive guides and useful contacts with our paid-up M4 Insider members.