How to Be a Villain (for Fun and Profit)
"Things always work out for me because I do whatever I want without worrying about the consequences." – Tucker Max
Ever see the movie "American Gangster"? If not, do it.
Not only is it one of Denzel Washington and Russell Crowe's greatest performances, it's full of bits of gritty, hard-won wisdom.
One of those most valuable pearls is when one character, Dominic Cattano, said:
"Success. It's got enemies. You can be successful and have enemies or you can be unsuccessful and have friends."
In order to have any modicum of success… you must not be afraid of being the villain.
Most people won't ride this dragon, for fear of being disliked.
Of those who are willing, however, few have done so to such great heights than author Tucker Max in his heyday.
"Because of You, I Don't Believe in God" 
If you've read any of Tucker Max's books, you'll probably understand why there are hundreds, if not thousands, of hate-filled articles on the Internet about him…
One impassioned reviewer of his work wrote:
"I find it truly appalling that there are people in the world like you. You are a disgusting, vile, repulsive, repugnant, foul creature. Because of you, I don't believe in God anymore. No just God would allow someone like you to exist."
[Important observation: Notice how this review makes you want to look him and his books up. ]
Another netizen hated Tucker Max so much he created a website called "Tucker Max is a Douchebag".
You can probably imagine what it's about.
And yet, simultaneously…
How to Be a Villain
---
Tucker Max is a three-time #1 New York Times best-selling author, selling over 3 million books worldwide.
There are only three writers, in fact — Tucker Max, Malcolm Gladwell and Michael Lewis — to have three books on the NY Times Nonfiction Bestseller List at the same time.
[This was despite him being rejected by over 1,000 publishers and magazines.]
This isn't by accident.
Tucker embraced the outrage. In fact, he's spent much of his career stoking the flames.
One example…
When a film was released based on his book, "I Hope They Serve Beer in Hell" over 100 students in North Carolina came out in protest.
Little did the protestors know, it was all manufactured.
Tucker and his PR guy, Ryan Holiday, were behind the scenes, pulling the strings.
Prior to the film release, Holiday defaced billboards of the movie he himself put up… causing more billboards to be defaced. (And causing it to go viral.)
And he sent anonymous outraged emails to influential bloggers in places where the film was being shown.
And those local bloggers wrote about him…
Which caused various groups to come out in protest him.
Which caused, of course, people to talk about him.
Any insult cast his way was immediately defused. He accepted all of them wholeheartedly.
When someone called him a narcissist, douchebag, or worse… he simply nodded his head. He agreed. And doubled down.
Love him or hate him, there's a valuable lesson in his rise…
Be "Safe" or Be Free
In order to speak your truth (or get your message across), you're going to have to embrace being the villain.
You have two choices:
Speak your truth…
Or be silenced.
Be "safe"…
Or be free.
This was the topic of a recent (and great) interview between James Altucher and Tucker Max.
Altucher distills the 2-hour long podcast in six simple pearls here…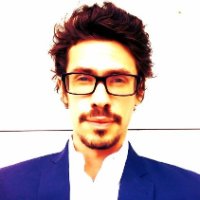 Chris Campbell Roving Reporter, Laissez Faire Today Editor
Some people collect stamps. Some people collect clocks. Others collect seashells. Chris Campbell collects awesome (and often weird) experiences. And then he writes about them.
Sometimes these stories end up in his free daily e-letter, Laissez Faire Today.
Other times they're far too inappropriate for print. And he wouldn't dare tell you about them. (Maybe if you ask nicely.)
He drinks coffee. He takes pictures with his camera. He writes ideas in a little notebook that he usually keeps in his pocket (though he currently thinks he might've forgotten said notebook in Bangkok). And he does yoga. But not always all at the same time.
Chris also wants to let you know that he's a card-carrying medical tourist. And he tells people that Laissez Faire Today is worth reading every single day. It's (probably) true.
Has pen and camera. Will travel.