Slow Rich – 5 Tips
---
What's your money strategy? Do you even have one?
If not, it's not uncommon. Until two years ago, I didn't have a financial plan, whatsoever.
Even though I've been reading about money, finance, and investing ever since I made my first few bucks as a teenager, I never created a financial plan.
But now, I think every single working professional needs a financial strategy. How do you spend your money? How much do you save? What are your thoughts about debt? How do you invest your money? How much money do you need to retire?
These are questions that every person who makes money must answer.
Let's face it. If you want to retire comfortable (I'm not even talking about living a luxurious lifestyle), you need to get rich.
In this article, I recommend 8 books that will help you to do that.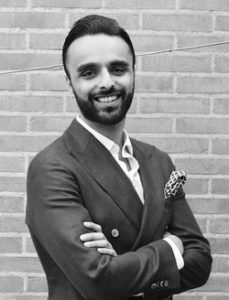 Darius Foroux Entrepreneur, Author, and Podcaster
I don't have all the secrets to living a successful life. But I'm happy to share the things that I've learned until now from interviewing high-performing people, my mentors, reading 2 books a week, and my own personal experience.
I started my first business in 2010. And I must say, it's not easy to stay productive, motivated, and grow your business. But it's worth it because I believe that productivity produces happiness and income.