The 'Money' Red Pill
'The Matrix'… it's one of the greatest metaphors for the interconnected world we live in.
There's a famous scene in the movie where Morpheus asks Neo if he wants to take the blue pill and go back to life as he knows it (a synthesized, fictional, computer-generated world of illusion), or take the red pill (to join the real world) and see life as it is.
The 'blue pill' and its opposite 'red pill,' have become symbolic of the choice between the blissful ignorance of illusion (blue), and confronting the sometimes painful truth of reality, change, and no going back (red).
In other words, you can be like most people — blindly accept things the way they are and get average results like they do — or, recognize the insanity of the settle-for-less crowd and have the guts to follow the beat of your own drum.
The Matrix is a system, Neo. That system is our enemy.

But, when you're inside, you look around, what do you see? Businessmen, teachers, lawyers, carpenters.

The very minds of the people we are trying to save. But, until we do, these people are still a part of that system and that makes them our enemy.

You have to understand, most of these people are not ready to be unplugged.

And, many of them are so inured, so hopelessly dependent on the system that they will fight to protect it.

– Morpheus, The Matrix
---
For those who have grown up in a sheltered, protected, and nurturing environment, the 'real world' may come as quite a shock.
It's not easy to reject the status quo.
From the day we're born, we're conditioned to be obedient robots… to be in compliance with 'authority' figures and the requirements of the 'institution'.
As babies, we're told what to do and not to do. We have no say so.
From there, we're told to do well in school (an institution).
Then, we're force-fed information that's supposed to pass for education.
And, while it's necessary for a budding child to have structure during their formative years, it's also indicative of the fact that we're instilled from day one with this idea that the authorities know best.
So, we grow up — for the most part — trusting that the rules and regulations they propagandize to us are for our own good.
As teenagers, we rebel with music from big entertainment corporations (institutions).
To 'fit in', we wear the latest new brand-name shoes, jeans, etc. (from mega-corporation institutions).
We're told that in order to land a great job and get ahead, we need to get a college degree (from an institution).
But, in many cases, going to college can get you behind.
Just ask any 35-year old still paying down that $100,000+ student loan debt (from an institution) — today, skills and experience matter more than fancy pieces of paper.
Oh, and don't forget to build your 401(k) (more institutions), buy a house and take out a mortgage (from an institution), cultivate your relationships on Facebook (a vampire institution)… and, trust in Social Security and Medicare (Ponzi institutions).
The list goes on and on.
At some point, you'd think we'd realize that we can be our own authority figure, break out of that mold, and begin to think on our own.
The problem is 'They' don't want you or me to think on our own.
Who's they?
The power brokers. The big players.
The aristocratic money elites that rule the world (what some refer to as the 'filthy rich').
They don't want us thinking about anything — they just want to keep 'we the people' ignorant.
It must be working, because the majority of society is walking around in a matrix-induced daze in which they accept and believe in these inalienable ways of staying poor:
Believe the company that they're working for actually has their best interests at heart.
Believe the media is telling them the truth and isn't manufacturing new threats on a daily and weekly basis to keep them in a perpetual state of fear.
Believe that the government hasn't sold their retirement down the river with all of the Wall Street bailouts, which have enriched no one except the very same people who put us in this economic predicament in the first place.
Believe that their bank is a safe place to park their money.
Banks might HAVE a safe.
But, if you look at objective data, you'll find that many U.S. and European banks have incredibly small amounts of capital and liquidity.
And, forget about an FDIC safety net. It's mandated by law to keep a balance equivalent to only 1.15% of insured deposits.
Between our deep-rooted nature of following perceived authority figures and our desire to conform, it's much easier for most people to turn the other cheek or laugh things off, than to seriously question them.
Questioning reveals things that can be frightening.
A lot of times, things sound ridiculous to even the most intelligent people.
They just can't imagine something 'like that' could happen; but alas, they can… and, they do.
It may all seem very cloak and dagger; yet, there are countless things that go on behind closed doors by politicians and elites in order to keep us from catching them stealing from us or understanding how their policies are keeping us enslaved.
Right now, a similar theme of duality is playing out in the financial industry in the form of institutionalized deception.
Hidden agendas, half-truths, conflicts of interest, obscure fees, unsubstantiated 'facts', hype, fluff, and good old fashioned trickery are all part of a rigged game that has the odds stacked against investors at every level.
The investment world is a jungle; and, as you're about to find out, it's a breeding ground for financial parasites that will drain your wealth if you're not careful.
As long as the public isn't fully awake, the world needs more red pills.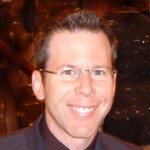 Brad Weinman Chief Research Analyst, M4 Insider
Brad is also the Co-Founder of M4 Research and Editor of The Renegade Money Guide™.
Editor's Note: If you found this article intriguing and would like to learn more, check out Brad's short Money Hacks Presentation HERE