The Myth of Passive Income
Barry's Note
: We've been saying for years that there is just way, ,way, way too much non-thinking B.S. when it comes to the term "
passive income
." And,  yes, even I was a bit wet behind the ears on the subject back in 2004. Back then, I was a contributing author of a book by Dr. Joe Vitale and Pat O'Bryan. The book?
The Myth of Passive Income – The Truth and The Solution
.
My contention then (so naive) was that one way we can truly experience this mystical genie of utmost monetary freedom is to DUPLICATE ourselves (think network marketing). I've since given deeper insight into even how that isn't full-on 'work-free' income. Brad and I talked about it here.
So, when I came across the post, Passive Income Is Bullshit, I had to share a key excerpt.
Excerpt from a recent post by Khe Hy, explaining why traditional real estate investing is not passive:
Passive income is bullshit because it assumes maintenance costs are zero. Which is pretty much false anywhere you look. Real estate is commonly described as a "passive investment," but let's explore the flaws in this thinking.
Let's put aside the fact that in pretty much any US metropolitan area, any real estate investment would require a huge cash down payment and focus on the maintenance. Longtime RadReader and real estate investor Babak Ziai described how it's impossible to invest in real estate "without rolling up your sleeves."
Leasing
Rental properties have tenants. Tenants have leases. Every time they there's a break in between tenants, you forgo income. And guess what? Every time you lease a property, you "need to make it marketable," which includes repainting, repairs, staging, hiring brokers, listing the property and interviewing tenants.
Property Management
Then you have tenants. And let's assume they're angelic, respectful, and timely in their payments. (A huge if.) Not only will your property need proactive maintenance (upgrading stoves, HVACs, and bathrooms), it will need reactive maintenance as things will break, leak, or just naturally deteriorate due to wear and tear.
Furthermore, Ziai points out that the best landlords are "in an active partnership with their tenant" and like in a healthy marriage, mutually trying to anticipate each others' needs. Nothing passive about that.
Administration
Or stated differently: Taxes, homie! One of the benefits of real estate investing is that it offers many tax benefits. But guess what? To take advantage of these, every year you need to collect and categorize receipts and work with accountants (and lawyers) to optimize these deductions.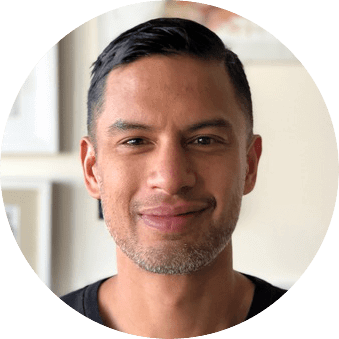 Khe Hy Founder & Editor of Rad Reads
Khe is the creator of Rad Reads, a movement dedicated to leveling up compassion in individuals, communities, and ultimately the world. Rad Reads' mission is helping each of us be our Best Selves through storytelling, curation and community events..
Editor's Note
: But, there is such a thing as
push-button real estate profits
.
You just have to be 'in the know' about uncommon ways to do things that the majority assume is impossible.
What if... there was a way to buy PRIME real estate, with zero mortgages, zero lawyers, zero deposits and zero finders fees? All with  no tenants. no headaches., no meetings. Check this out:  A 30% Passive Income Yield from Real Estate…