The 'Retirement' Golden Circle
"Retirement" is a loaded word. It can have many different meanings.
But, for the purpose of this discussion, we're going to focus on three:
1] To dispose of something… "we retired that model of car"
2] To grow old and collect Social Security
3] To accumulate enough assets that work becomes optional
These three together make up our "traditional" American Dream mythos of retirement.
We have learned, however, it's a seriously flawed concept. And all too often creates a life of misery and a deathbed drenched in regret.
The traditional idea: Work at a job you fell into that you might hate (or are, at best, relatively neutral about) for most of your life and then, hey ho, enjoy your Golden Years.
A "good" job is not defined by whether or not you like it. It's defined by whether or not it'll pay for those Golden Years far-off into the future.
One problem:
Once it's finally time to retire, your entire life has passed you by. Your body hurts. You don't have nearly as much energy. You feel anything but Golden.
And, now that you're just sitting at home, you lack a sense of purpose.
You don't know what to do with yourself. Why?
Because for about forty [expletive deleted] years, you've been stuffing your true desires, gifts and motivations deep down inside — you've done it so long, in fact, you don't even know what they are anymore!
Most retirees find their "Golden Years" to be lacking in substance, and die shortly after they stop working.
They wake up one day and realize they found their purpose and meaning in life at work… even if they hated their jobs.
I honestly can't think of anything more tragic and heartbreaking than this.
Not just because a person deprived themselves of a full life… but that they might've also deprived the world of tremendous life-affirming things, stemming from their greatest, but unowned, gifts.
The Turning of the Tide
People are catching onto the lie of the Golden Years.
And they are "retiring" immediately, ditching the traditional definition.
Even if they're broke.
When they do, here's what happens:
– Their lives take on new meaning. They wake up every day excited to do their jobs. The stars align. They live in their true power. Their work becomes their lives, and they like it that way.
– They start wanting less things, but want those fewer things to be better. They start cutting out the excesses not because they think it'll make them richer, but because they realize those things are actually getting in the way of living in their power.
– Money comes as a "side-effect" of their work, not the reason they do it. (And sometimes they end up "accidentally" making WAY more money than they did at the soul-sucking job.)
How do they do it? Two simple steps.
1] They take an honest look at themselves.
They figure out their greatest strengths, greatest fears (often hiding those strengths), and greatest weaknesses (where they need help). They become humbled. They take the Hero's Journey. They snatch the gold from the Dragon, and maximize their greatest gifts.
It's not an easy process, however. Some of your greatest gifts are hidden. You may've repressed them when you were a kid, because someone said they were not acceptable. (Very common.)
And the shadow self, that holder of repressed material, is a slippery and infinitely loyal beast. He promised not to let these things emerge a long time ago. He promised to protect you.
The hardest truths, the worst fears, however, often hold the highest gifts. They are the gold in the Dragon's clutches, deep within the caves of chaos.
In short…
These neo-retirees spend less time trying to understand the world and, perhaps for the first time in their lives, get to know themselves. And on a very intimate level.
One "guidemap" that's fairly useful for this is the acronym VITALS.
V – Values: To self-motivate, to light that fire in your belly, understand your deepest values.
I – Interests: I don't think we're losing our attention spans. I think we're losing our inherent interests. (FOMO plays a part here). A focused mental state, "Flow," comes from figuring out what draws and sustains your attention.
T – Temperament: Introvert or Extrovert? Feeler or Fact-Checker? Details or Big Ideas? Embrace it. Cultural fads might superficially value one over the other at times, but don't fall for it. Don't wish you were something else. Double down.
A – Around-The-Clock: Figuring out your own biorhythms, and honoring those, too. When are you most productive? When does your energy peak? When you schedule your most important work when you're at your best, you can skyrocket your productivity.
L – Life-Mission: Answer one question: "What have been the most meaningful events of your life?" Hidden within the answer to this are clues to your gifts and life mission.
S – Strengths: Includes, but isn't limited to abilities, skills and talents. It also includes your character strengths: Loyalty? Respect? Love of learning? Emotional intelligence? Not being able to acknowledge and own your superpower makes you feel weak and ineffectual. Capitalize!
Once they've done that, they're ready for step two.
2] They figure out their WHY.
The greatest leader of others, as we laid out yesterday, must first be a great leader of himself.
And great leadership never begins with what or how — it starts with why.
One example, offered up in Simon Sinek's excellent Ted Talk on finding your why.

Apple.
Apple didn't become a massive phenomenon because it was driven by what it did or how it did it.
What: "We make great computers."
How: "They're beautifully designed, simple to use, and user-friendly."
Although these things are true, they're not the core reason why people are, and have been for decades, die-hard Apple fans.
Apple became a titan because it started with the WHY:
Why: "Everything we do, we believe in challenging the status quo. We believe in thinking differently."
How: "The way we do that is making our products beautifully designed, simple to use, and user-friendly."
What: "We just happen to make computers. Want to buy one?"
See the difference?
Unfortunately, most people begin with their What and How… and expect great results.
They say what they do. They say how they do it.
And then they expect people to grovel at their feet… or to buy what they're selling… or to agree to a second date.
Ask most people WHY and they'll stutter, stammer or, perhaps, be honest: Money. Fame. Sex. Power.
Underneath, though, it feels… empty.
What separates the weaklings from the giants? WHY.
This isn't grounded in flimsy self-helpy concepts, either, but basic biology.
Why you do things comes from your most ancient brain — the limbic brain.
It's the core of how your mind works.
Information begins in the limbic brain, and then, if it fits the predominant WHY, it bubbles up to "higher" functions, which figure out the how and the what.
This is the core concept of Simon Sinek's golden circle:
In short…
If you don't have a strong WHY (vision or Myth), you'll have no power over your Inner Kingdom. The loonies will run the loonie bin within.
You'll often feel empty, fragmented, lost, and like a fraud.
Take Back Control
Think of an old, rundown kingdom.
Nobody within its walls shares any vision of the future. There's no underlying mythos. No reaching for the stars.
Even the stars seem dull and lifeless.
All the people are just sort of there, underneath the king. All they really understand about their situation is their low statuses in the kingdom.
And, indeed, this makes them angry and resentful.
The King, to maintain power, must then compartmentalize. He must put a hard and arbitrary cap on how much each individual can have. He must become prideful and vengeful.
He would never allow the plebs to teach him anything, lest others see them outshining the master.
So he never grows. And the kingdom just stagnates, smells, and weakens.
The people obviously aren't gloriously happy within this order. So he must be careful. He must make sure they don't suffer so greatly to band together and rise up against him. So he gives them plenty of distractions: bread, circuses, drugs and other pleasures.
This is what's going on inside you when you don't have a strong enough core — a strong enough WHY.
Humans are complex creatures, with many different disparate motivations running inside them at all times.
You, the King, to keep order in a Whyless world, must placate the inner masses, filling their voids with useless trifles to distract them from their feelings of powerlessness and lack of purpose.
To keep them from rising up and chopping off your head.
So you feed them with crap food, crap entertainment, crap news and crap conversations.
But all that can change.
Two steps.
Know thyself. Know your WHY.
When this happens, the once-disparate orders come into alignment. The people all find a purpose in their shared myth.
Your work becomes your life.
Retirement seems like a drag.
And the stars begin to sing for you.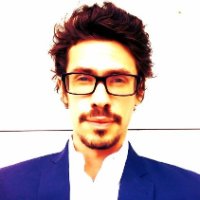 Chris Campbell Roving Reporter, Laissez Faire Today Editor
Some people collect stamps. Some people collect clocks. Others collect seashells. Chris Campbell collects awesome (and often weird) experiences. And then he writes about them.
Sometimes these stories end up in his free daily e-letter, Laissez Faire Today.
Other times they're far too inappropriate for print. And he wouldn't dare tell you about them. (Maybe if you ask nicely.)
He drinks coffee. He takes pictures with his camera. He writes ideas in a little notebook that he usually keeps in his pocket (though he currently thinks he might've forgotten said notebook in Bangkok). And he does yoga. But not always all at the same time.
Chris also wants to let you know that he's a card-carrying medical tourist. And he tells people that Laissez Faire Today is worth reading every single day. It's (probably) true.
Has pen and camera. Will travel.
Editor's Note
: Since we're on the subject of "Retirement," have you considered that if you want more out of life  — more money, money freedom, more security, and more time to do the things you love — then, you have to
reject the status quo and look where others aren't looking?
Here's the punch-line…