The Secrets of Investing in Contemporary Art
The contemporary art market is going nuts.
This painting by David Hockney just sold for $90.3 million — which is really over $100 million when you include the hefty buyer's premium which added another $11 million or so.
This was the highest price ever paid for a painting by a living artist.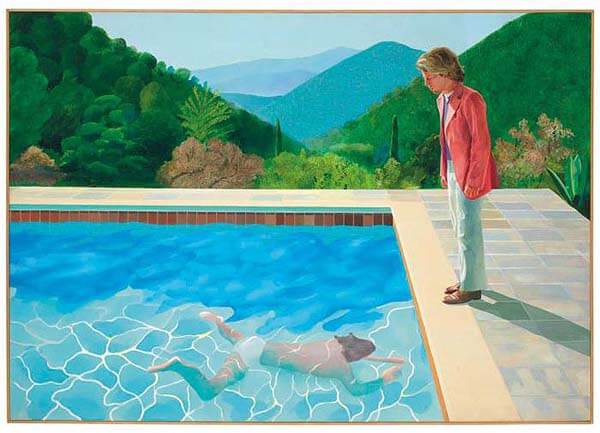 [As reported by the New York Times in this 11-15-18 article] Hockney originally sold the painting for $18,000 in 1972. That means the painting appreciated at 20.35% a year for the ensuing 46 years.
I have several friends who've done incredibly well with contemporary art. When I ask them for their secrets, I learn:
+ They buy only what they like.
+ They enjoy having the art on their walls. Many of them have lots of walls. Many more than I do.
+ Their offices and homes are loaded with art books. They study this stuff. They visit the artists.
+ They buy very, very selectively.
+ They buy artists who do a good job of promoting themselves and their work.
+ They watch the auctions online. This is the time of year for the big auctions.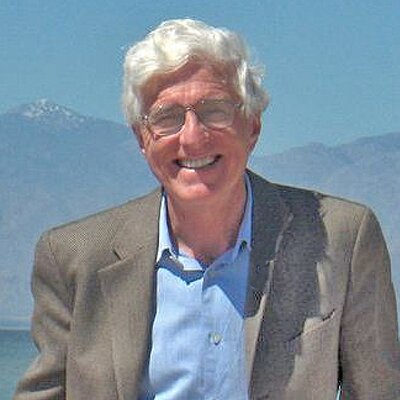 Harry Newton Editor, In Search of The Perfect Investment.
Harry Newton is a writer, consultant, investor and public speaker. Newton writes a daily web blog called In Search of the Perfect Investment, which you are welcome to visit. The column focuses on investments to buy -- from stocks to real estate syndications, and on stocks not to buy. It contains real-life lessons from Newton's own investing.
In an earlier life, Newton and his partner, Gerry Friesen co-founded seven monthly magazines – Call Center, Computer Telephony, Imaging, LAN (later changed to Network Magazine), Teleconnect, Telecom Gear and Technology Investor. They also co-founded the immensely successful conventions/ trade shows Call Center Demo and Computer Telephony Conference and Exposition, which, in its last year under their control, attracted 26,000 people.
* The above post first appeared on Harry's blog post titled, I lied. Not every asset is crashing.
Editor's Note
: Contrary to what many people think, you don't need millions of dollars, or even tens of thousands, to buy art as an investment.
Nor do you need to have any previous experience in collecting art, a degree in art history, or possess impeccable taste. You just need to know some basic ground rules and take action.
And, if you're interested in diving deeper down the art investing rabbit hole, be sure to read Brad's in-depth report: Picture-Perfect Profits.
It'll give you a better understanding of the art world, how it operates, how to avoid getting ripped off, and is chock full of additional resources of where to buy affordable art.
It's basically an amalgamation of  three decades of Brad's experience in creating, collecting, buying, and selling original works of art.
You'll learn multiple ways to buy and invest in the fine art market, including a totally hands-off long-term play you can start investing in with less than $100.