Three Three Three
Editor's Note
:
This is an example of a PREMIUM post
that our trading colleague and friend of Barry's, Mr. Tim Knight, makes available to his chart-oriented community,
Slope of Hope
.
These type of PREMIUM posts are given several times a week to his precious Gold and Diamond members; those who also get a rich source of tools and access to his incredible charting & trading platform. This is Barry's go-to community for actionable financial commentary, charting, and learning about, therefore executing on, wise trades. As he recently wrote, "Life's short! I tend to act-on what I find to be uncommonly useful knowledge."
And for our own members, M4 Insiders, we have a very unique pricing offer that Barry negotiated with Tim. A Diamond-level Slope of Hope membership for 40% off retail pricing AND it comes with a 14-day trial. If you are already a paid-up M4i member, you can get the exclusive members-only link within our Bulletins & Updates page.
First posted on
First, I'd like to welcome our newest Gold and Diamond members. Slope is running a new advertisement in Technical Analysis magazine, and we're getting quite a few newcomers. Glad to have you here!
I wanted to do a quick post about my options positions. They are simple as can be: three long put positions, each of them farther out in time. The most proximal one is November 20, so as you can see (1) they are all after the election, which I think is going to be wild (2) they are all quite far out in time, with one all the way into next year. I have hidden personal information, but here they are:
The one closest to expiration (but still 71 days off as of this writing) is the small caps ETF symbol IWM. I like the trio of reversal patterns I've pointed out, as well as the recent trendline break and support failure. I've tinted an approximate target for selling the put, but I'm not really into target prices, so – – like the Fed – – I'll just have to monitor the situation as it develops.
The next one out, a December option, is XLU. Of the three, this is probably the one I'm least excited about, but it has the intriguing prospect of breaking its ascending trendline. I've marked the points of support with the green arrows. This has 99 days left, so as Tom says, there's plenty of time to be right.
The last one, XME, is a full 127 days out, and it requires a very long-term chart for me to make my point:
This one can be very slow-moving, and it's the least expensive ETF, so I wanted to give it tons of time. Recently, it has broken its 2020 uptrend, so is definitely a step in the right direction.
One final thing I want to say: I am truly grateful you are here. The Gold & Diamond members of Slope are the ones who fund the development of the site, and we've got dozens of great improvements coming down the pike.
The one I'm most excited about is trading (both virtual and real). Indeed, I think this could become the principal feature of Slope, dwarfing even the charts themselves.
Slope is getting bigger and better than ever, and the fantastic uses of the site that are forthcoming are made possible by you, and to the extent it is logical, will be available only to you.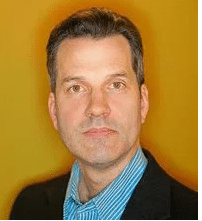 Tim Knight Trader, Software Developer, Charting Geek, Bloggger
Tim Knight has been charting and trading since 1987. His first stock trade was, in fact, on October 19, 1987 – the day of the crash – which perhaps goes a long way explaining his disposition toward bearishness. He has been involved in personal computers since late 1979 and, starting at age 16, began writing a couple dozen books about using and programming computers. His most recent writing has been focused on charting and the history of financial markets, including his newest books, Panic, Prosperity, and Progress, and, more recently, Silicon Valley Babble On.
He has been running Slope since March 29 2005 and has, during that time, written more than 20,000 posts on the site.
Editor's Note
: To reiterate, if you have access to
M4 Insider
, be sure to login to the
Bulletins & Updates
page and check out the
09-27-20 Bulletin
titled
How I Use (And Profit With) Slope of Hope
.
Within that bulletin, you will have a link that provides a walk-through screencast, by Barry, showing you the ins & outs of Tim Knight's incredible trading community… and… just as compelling, a discount link for 40% off his Diamond level membership: an exclusive discount for our own loyal M4 Insider members.