How to Stop Wasting Time
In life, I believe there's a trifecta of things which affect our overall happiness:
Work
Health
Relationships
I've found the more I align my life with what I really want from these three pillars, the more satisfied and happier I feel.
For me this means:
Work: I optimize my work to spend more time doing what I truly love (marketing and creating content)
Health: I block out time in my calendar to hit the gym, so I feel more energized
Relationships: I focus my time with people who enhance my life. For example, to record this episode of Noah Kagan Presents, I flew out to Las Vegas to spend time with Tynan
There's no rewind in life — you don't get the time you waste back. Focus on doing more things you enjoy with people you learn from.
The idea of making the most of your time isn't something new, but most people don't truly own their time.
I've heard from THOUSANDS of readers who dream of about starting a businessand being their own boss. But very few of my readers actually start their business (even though I have an entire program helping you).
Most people dream about being entrepreneurs… then freak themselves out by saying "I could never do that!" or "now's not the time."
Three years later, these people are still wasting away in an office they hate.
Stop wasting time doing something you hate. Think about what matters to you most in life and try to spend more time there.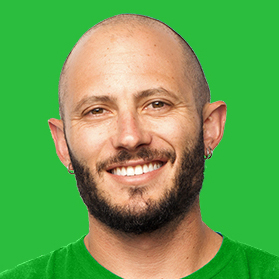 Noah Kagan Chief Sumo at Sumo.com
Before AppSumo and Sumo, Noah was employee #30 at Facebook (reporting directly to Mark Zuckerberg) and employee #4 at Mint.com. He is a charismatic mover 'n shaker and interpersonal & business problem solver. And he has earned his self proclaimed title of "Knowledge Whore" ;)
Editor's Note: The above is an excerpt from Noah's post, How to Create an Interesting Life with Tynan.
Check it out and learn about a man who owns an entire island in Canada, has made  money as a professional gambler, and is the founder of 2 companies.  This guy, Tynan, gives three pieces of advice to live an epic life without being a millionaire.