Editor's Note
: To give you a small
taste
of what one of our endorsed experts has to offer to his students and trading-alerts subscribers, we're providing
the full 12-20-18 commentary from Jeff Bishop
.
Jeff is widely recognized as the Mensa Trader, as he's part of the upper 2-percent of the general population in IQ. This intellect-prowess has turned him into an expert at advanced mathematics, and a millionaire many times over.
The good news for you? You don't need to be such a numbers genius. You can piggy-back off his skills and incredible results as he runs short-term trading strategies, using stocks, options and leveraged ETFs.
How To Play This Broken Market

[ From a December 20th 2018 Weekly Money Multiplier Subscriber-only email ]
There is no doubt about it, this market is broken right now.
We overshot to the upside on stock valuations and now we are in the process of repricing. The stock market shouldn't have gone as high as it did in the first place so I would not worry too much about this "correction" we are seeing.
The economy overall isn't teetering on a recession (at least at the moment).  Employment is really high.  Rates are coming down overall even though the Fed is still in the process of tightening.  Earnings from most companies remain strong, though not growing as fast as they did over the last few years.
If anything, I think the outlook over the next few months to a year is basically going to be boring. That doesn't mean anything disastrous, just not the robust growth we have been used to.
For the stock market, that means we are going to need to reprice things to account for the optimistic growth forecasts as they are dialed back in.
While we have seen a 10% market correction already, I do not think that is enough to account for a period of slower growth. I think we could easily see another 10-20% downside for the markets overall in the coming months.
If that is the case, then the big money is going to be made by shorting stocks (or buying puts). The stocks that had the highest earnings multiples will be the ones that suffer the most in this decline so that is where I am looking to go.
Some of my favorite short targets here would be OKTA, TWLO, ZEN, TEAM, NOW.  Also some large caps like AMZN and FB I think still have a lot of downside potential from here.
There are a lot of good value plays setting up here and I think patient investors will be rewarded with the opportunity to buy the best stocks at great prices. I don't think it is a bad time to start to nibble on the best companies right here that have good earnings already priced in.
There are only a handful of remaining days to trade this year. I think they are going to be rough days, to be honest.
I am sure there is a mountain of redemptions from passive funds, and they will need to sell at any cost to meet those. They start by selling the most liquid names (Think AAPL, MSFT, etc) so I would not trust any rallies right now.  Instead, use those rallies as times to load up on short positions.
I plan to continue to trade very lightly with smaller sizes than normal. I will ride out more volatility than normal as well.
Also look for sectors that can benefit in times like this. I think gold (GDX), bonds (TLT), consumer staples (XLP) and even "weird" sectors like weed stocks (TLRY, CGC, etc) can do well in this environment. I plan to look for dips in those to buy.
I will also keep selling options short in this market.  The premiums are too high to ignore and I plan to capture those. I will mainly be using spreads and you can always see what I am doing in the live portfolio at any time.
To YOUR success!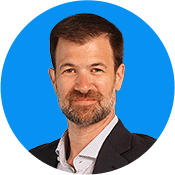 Jeff Bishop Co-founder, Weekly Money Multiplier
Jeff is a multi-millionaire trader with nearly 20 years of experience under his belt. He dabbles in virtually every aspect of the market but has a special gift and passion for trading options and ETFs.
While he maintains a disciplined approach to the markets, he's also not afraid to make the big bets and swing for the fences when he thinks there's an edge on a trade.
ACTION TO TAKE
:  Download
Options Profit Accelerator.
If you've ever wanted to leverage money in a way that is based off pure mechanics, not emotion, then get Jeff's complimentary ebook and read it ASAP. You'll thank us later.