These investors turned thousands into millions – here's how…
Dear Reader,
Thousands of investors are missing out on one of the greatest money-making opportunities of the decade.
It's a strategy used by the likes of Bill Gates, Jeff Bezos, Ray Dalio, and the Rockefeller family…
Investing in private companies – BEFORE they go public.
Let me show you what I mean…
Look at Apple – if you'd invested back when they launched the iPhone in 2007, you could have made a lot of money. It's up about 650% since.
But if you got into Apple before it went public, your early stake could have skyrocketed a rare and incredible 37,700% – enough to turn a $10,000 investment into $3.7 million.
That's precisely what happened to investor Arthur Rock. His $50,000 stake in Apple turned into $21 million when the company went public.
Or have you heard of Dropbox – the file sharing company?
It was thought to be the hottest tech IPO of 2017.
But if you bought shares of the Dropbox, Inc. (DBX) the moment it went public, you'd actually be losing money.
However, some early investors were able to take a stake while Dropbox was still private – and cashed out after the IPO.
Imagine sitting on an astronomical 165,500% gain.
That's enough to transform every $10,000 invested into a $16.5 million fortune.
That's what happened to the suits at Sequoia Capital. It invested in Dropbox ten years before the IPO… and saw its stake soar 165,000% when the company went public.
Pretty incredible, right?
For years, investing in private companies has been off-limits to the general public. You had to be a Silicon Valley insider or soon-to-be millionaire to get in on these deals.
But not anymore.
Today, there's a way to take a stake in almost 50 private companies – before they IPO.
It's a seat at one of the most lucrative tables in the world.
And it's got your name on it.
Click here for the full story…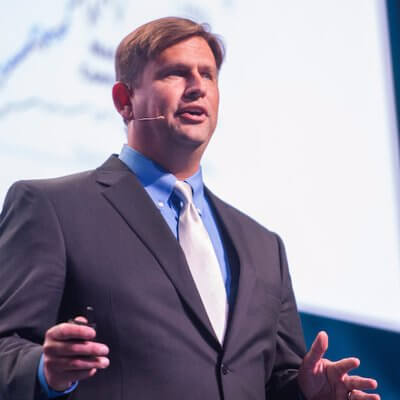 Dr. Steve Sjuggerud Managing Partner, Stansberry Research
Dr. Steve Sjuggerud is the Founding Editor of DailyWealth and editor of True Wealth, an investment advisory specializing in safe, alternative investments overlooked by Wall Street. He believes that you don't have to take big risks to make big returns.
Since Steve joined Stansberry Research in 2001, he has found super-safe, profitable investment ideas for his subscribers that the average investor simply never hears about... until the big gains have already been made.