MELT UP Millionaire Portfolio
This past Wednesday, October 24th, over 115,000 signed-up to watch "live" the surprising market prediction from our industry colleagues at Stansberry Research.
Did you tune-in, too?
If so, then you heard Dr. Steve Sjuggerud (a financial PhD with a long-standing verifiable track-record in calling MACRO-level turning points) answer two VERY BIG questions on every investor's mind:
#1: What's going to happen in the financial markets over the next year?
#2: And exactly where should you put your money today?
Before I give you the good news on this item today — which is that there's a limited-time replay of the entire presentation — let me just make a few straightforward, maybe even "raw," comments:
When we get replies like this, "If you guys think the market will be going up much more you are sadly mistaken; things will be getting much much worse for the stock market and economy. Long term silver and gold should go up especially as the U .S. dollar loses its value."
…I always have to wonder: Does this particular member have a built-in confirmation bias for gloom? An innate penchant for hoping things break-down, don't work and/or get doomy?… 'cause, well, let's face it, if he's a precious metals bug (with most of this portfolio in gold & silver), hoping that there's a MELT-DOWN will justify that mindset, right?
But, we're not into 'end of the world' hope here. We're not even into following mass-media and/or jumping on the bandwagon of anybody that wants something in the markets to occur in order to say 'I told you so,'
And, certainly not from anybody (M4i member or not) who thinks Gold is actually an "investment." (hint: it's not).
In honor of Halloween, be sure to read my 3-part series, Gold's Scary Secrets.
We prefer to stand-by those with a positive public track record for advising his/her readers on what to DO.
As I wrote this past Monday, via issue #68 of my Money Monday newsletter:
"I'd rather follow people who have the resources, tools and longstanding specialized experience to give credible educated predictions versus haphazard / shot-in-the-dark guesses. The former type of market student allows you to earn handsomely through the art of prudent speculation. Make sense?"
But, remember: We're here to be the chain between YOU and those types — i.e., the professional traders, specialty investors and expert business folk of the world who know their shit. And do it VERY well.
And, when it comes to major market moves since 1999, there's no other analyst out there with a more accurate track record than Dr. Steve Sjuggerud. That statement aint' coming from anybody's PR firm, either.
That is coming from somebody (Yours truly) who has been subscribed to his research since 2005.
On the MELT UP call, he and the crew went over all that. Plus, they dove into the three key sectors that will crush-it over the next year to 18 months (possibly beyond).
What are those?
I'll give them to you here. But, I highly encourage you (ASAP – maybe tonight when the kids are in bed?) to watch the replay while you can.
Here's the three sectors in Steve's MELT UP Millionaire Portfolio:
Technology

Biotech

Foreign Stocks
Currently, there are 9 stocks that are interspersed between those three sectors. He just released his recommendations last night.
But, on the replay, you can hear one of them. The one he feels will be a 10-bagger.
(NOTE: I am doing what I'm advising you to do. I watched the entire presentation. And, I have put money into this 10x stock plus I have a subscription to Steve's incredible research services. All detailed on the replay).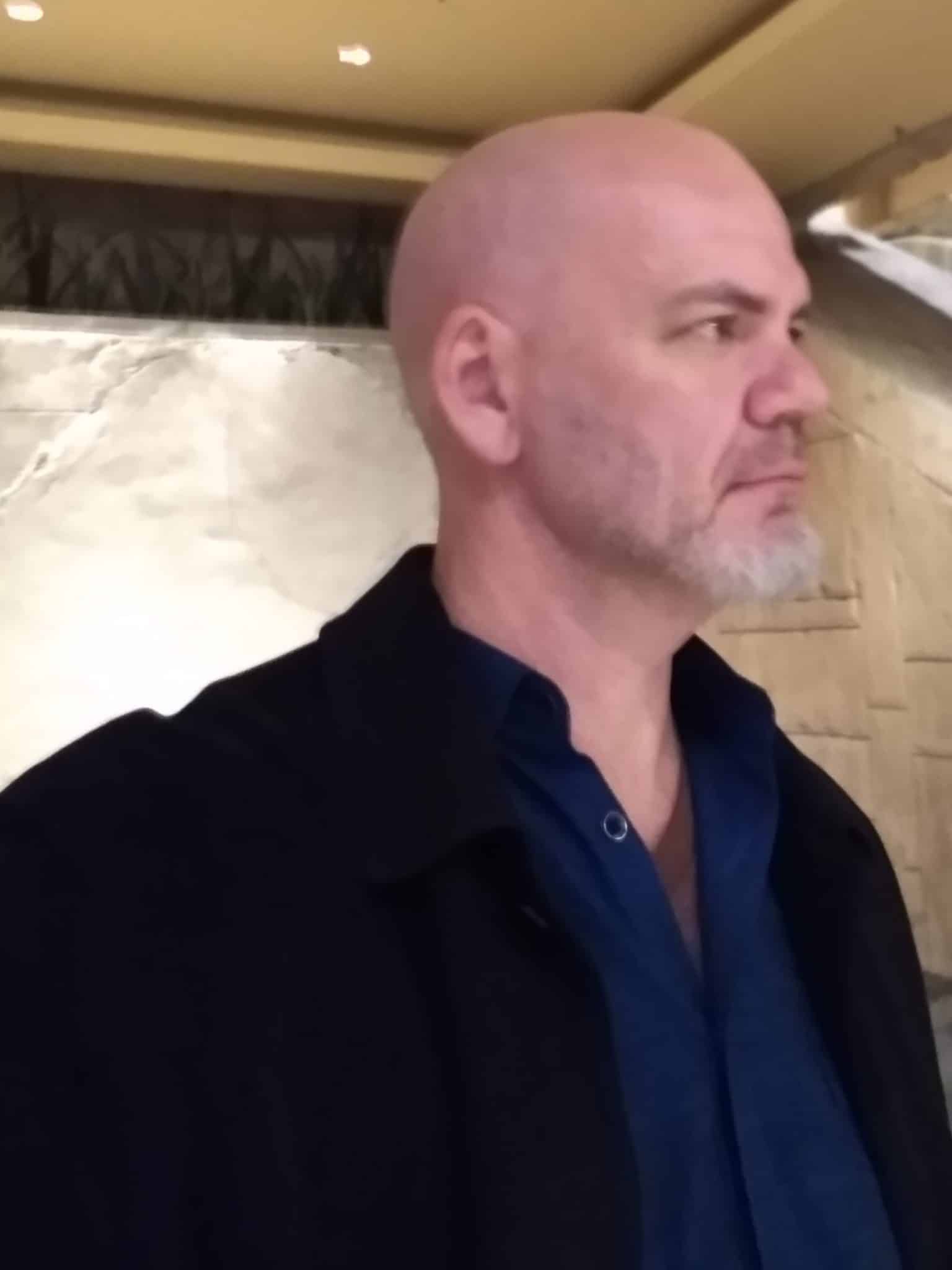 Barry Goss Managing Editor, M4 Insider
Barry is also the Co-Founder & Publisher of M4 Research.
To save you time, Buck Sexton, went through and highlighted his favorite parts.
It wasn't easy to narrow it down.
• You simply must start at the very beginning and watch until 3:08. This summarizes the power behind Steve's prediction. I've probably watched just this clip a dozen times. We shared it on Facebook and it received 2,900 glowing comments.
• 21:29 – Steve shows why the market swings we've seen recently are perfectly normal… and isn't worried if we see a few more.
• 23:20 – Think you're smart when you pull money out of the market? Take a look at the study Steve and Dr. Richard Smith show here… I know I'm guilty of this common mistake.
• 27:31 – The one chart that proves beyond the shadow of a doubt that we're not at the top of the market yet.
• 38:33 – Steve's insane prediction for where he thinks the Nasdaq is heading in the next 9-12 months.
• 43:43 – Steve reveals his three secrets for finding stocks that triple in 12 months or less. You should write these down.
• 45:47 – The surprising sector Steve thinks will go up the most during the Melt Up.
• 1:08:39 – Steve tells you about a $999 free bonus he wants to give you. It'll ensure you get out of the Melt DOWN unscathed.
• 1:17:21 – See why New York Times bestselling author of Rich Dad, Poor Dad, Robert Kiyosaki, says he's "got to read Steve."
• And be sure to check out the Q&A session which kicks off at 1:30:38.